Enjoy a multicultural immersion in Montréal as you explore both the Spanish and French heritages cohabitating in the city. Visit iconic locations such as Old Town, Mount Royal, the Biodome, and the Underground city and have some adventure through activities such as a cooking class, dance lessons, and a circus workshop.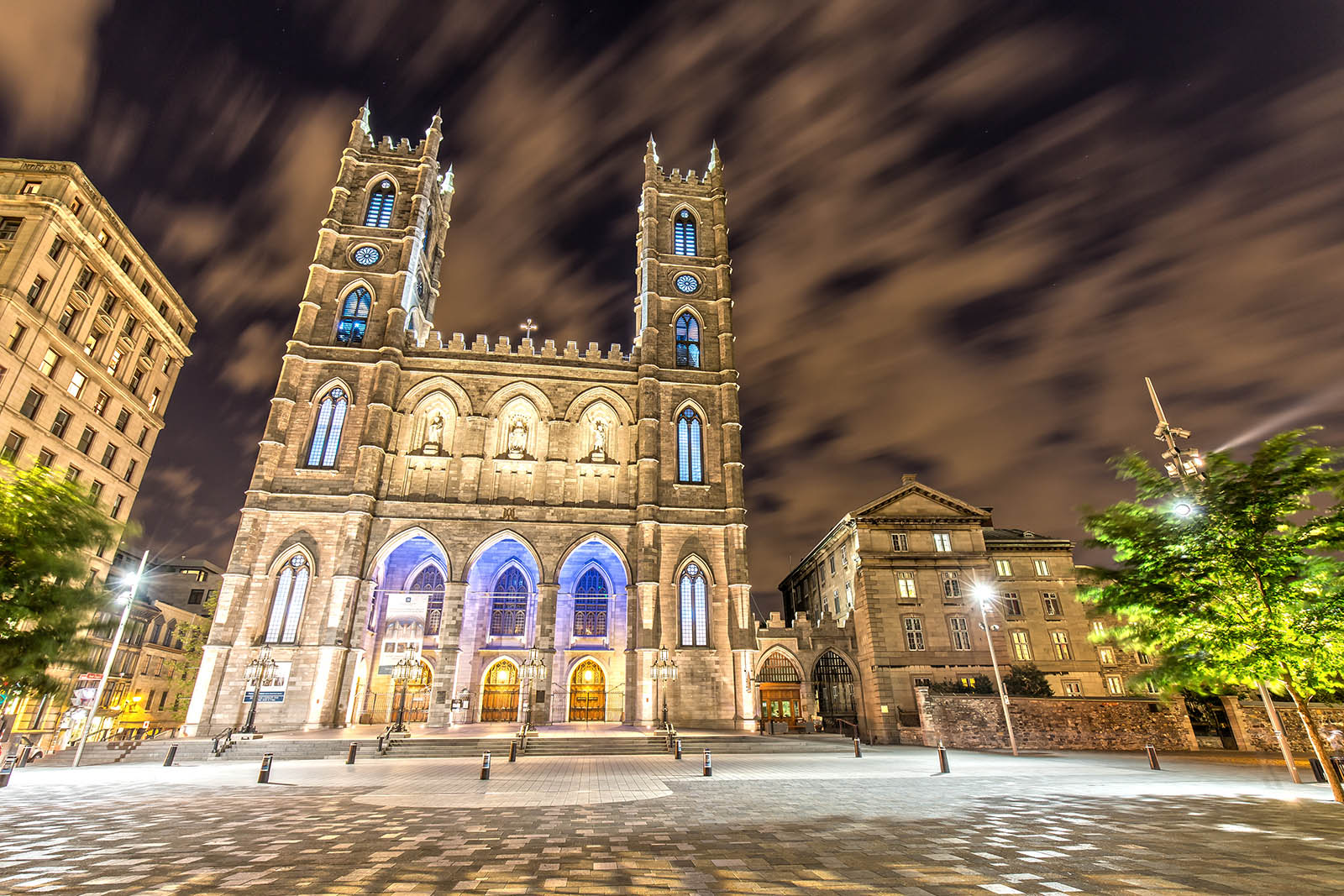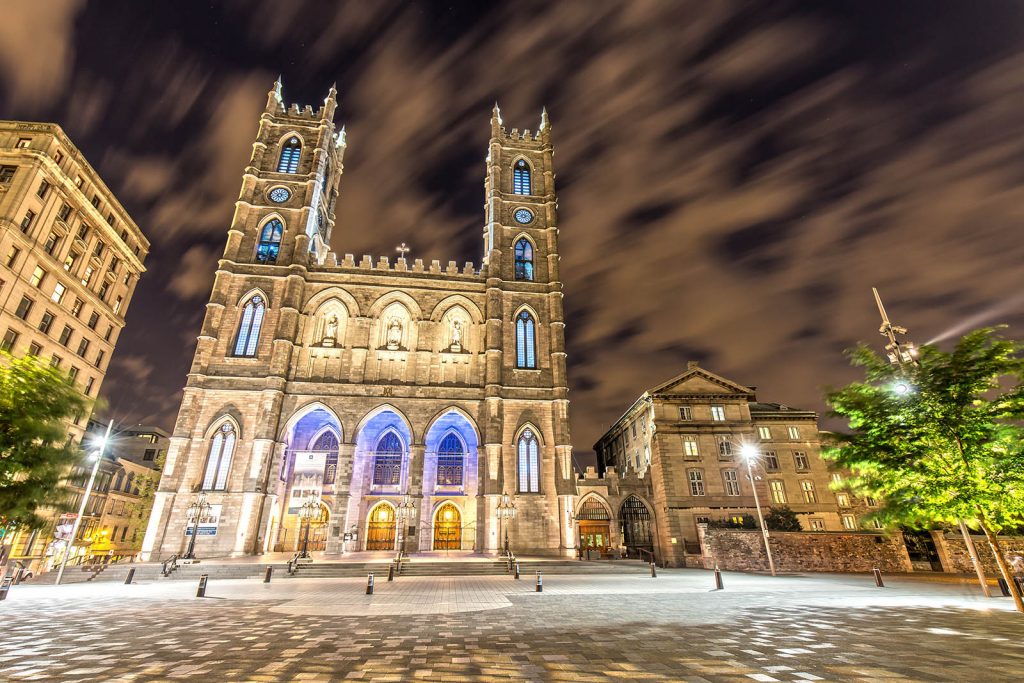 Multicultural Immersion in Montréal
DAY 1: USA | MONTRÉAL​
Depart to Montréal, Canada.

Upon arrival, your personal Forum Tour Manager will greet you and remain with your group for the duration of your trip.

Stretch your legs on a guided walking tour of the Parisian-style quarter, "le Vieux Montréal," and discover the picturesque charm of the Old Port.

For dinner, sample Montréal's world-famous smoked meat at a neighborhood delicatessen.

After, watch as neo-Gothic architecture mixes with modern art during the spectacular light Show at the Notre Dame Basilica!
DAY 2: MONTRÉAL
After breakfast at your hotel, travel through time as you learn the area's history from the first indigenous settlements to present day Montréal at the interactive Musée Pointe-à-Caillière.

Next, shop with the locals at Jean Talon open market. Practice your French as you pick up some supplies for your picnic lunch.

Head to Montréal's highest point, Mount Royal, for a panoramic view of the city and enjoy your picnic lunch!

In the afternoon, participate in a circus school workshop! Try out the tools of the trade in acts like the trampoline, juggling, unicycling, tightrope walking, and more. Take your inspiration from local troupes like Cirque du Soleil and Cirque Éloize as you learn from the experts.

For dinner, enjoy an authentic lumberjack meal at a traditional cabane à sucre (sugar shack). Then, participate in traditional folk songs and dance led by a local musician.
DAY 3: MONTRÉAL
After breakfast, start your day with a salsa dance class!

Learn how to prepare some traditional Spanish dishes during a cooking workshop, then devour your creations!

In the afternoon, explore Montréal's world-famous underground city, a set of interconnected complexes beneath the bustling city. Filled with hotels, movie theaters, shopping malls and more, it's the largest underground commercial complex in the world!

Enjoy a typical Spanish dinner, featuring the country's famous dish: paella!

Be ready for a treat tonight as Andalusian flamenco dancers and musicians will entertain you!
DAY 4: MONTRÉAL | USA
For breakfast, enjoy some delicious empanadas!

Then, enter the fabulous world of the Biôdome with replicas of four ecosystems found in the Americas. You'll see plants & animals where you least expect them… including the ceiling!

After, visit the Olympic installations and take the funicular to the top of the Olympic Tower. Rising 575 feet in the air and leaning at a 45° angle, this architectural wonder is the tallest inclined tower in the world.

After some free time for lunch, say good-bye to your Forum Tour Manager and depart for home.
What's included
All-inclusive pricing makes it easy for teachers,
parents, and students. This trip includes:
Private group tour
Expert local guides

24-hour
emergency support
Family homestay
Personalized itinerary
Centrally-located hotels
Comprehensive
Travel insurance
Exclusive school
exchange program
Tour Manager 100%
dedicated to your group

Authentic meals
Airfare & ground
transportation
Exclusive school exchange program
What our teachers are saying

I am so pleased with this experience as it was my first time leading a trip. I am grateful to Forum for their expertise and understanding of the educational nature of the trip.
Need some guidance?
Our tour experts love helping teachers. They're here to listen to your ideas, create the perfect itinerary for your group, and guide you in every step of the process.