Immerse yourself in the French culture through an School exchange in Normandy and a tour of the surrounding areas and Paris. Visit the Abbey of Saint Michel, the D-day beaches of Caen, and the most iconic monuments in Paris such as the Louvre museum, the Notre Dame Cathedra, the Eiffel Tower, and the Champs-Elysées.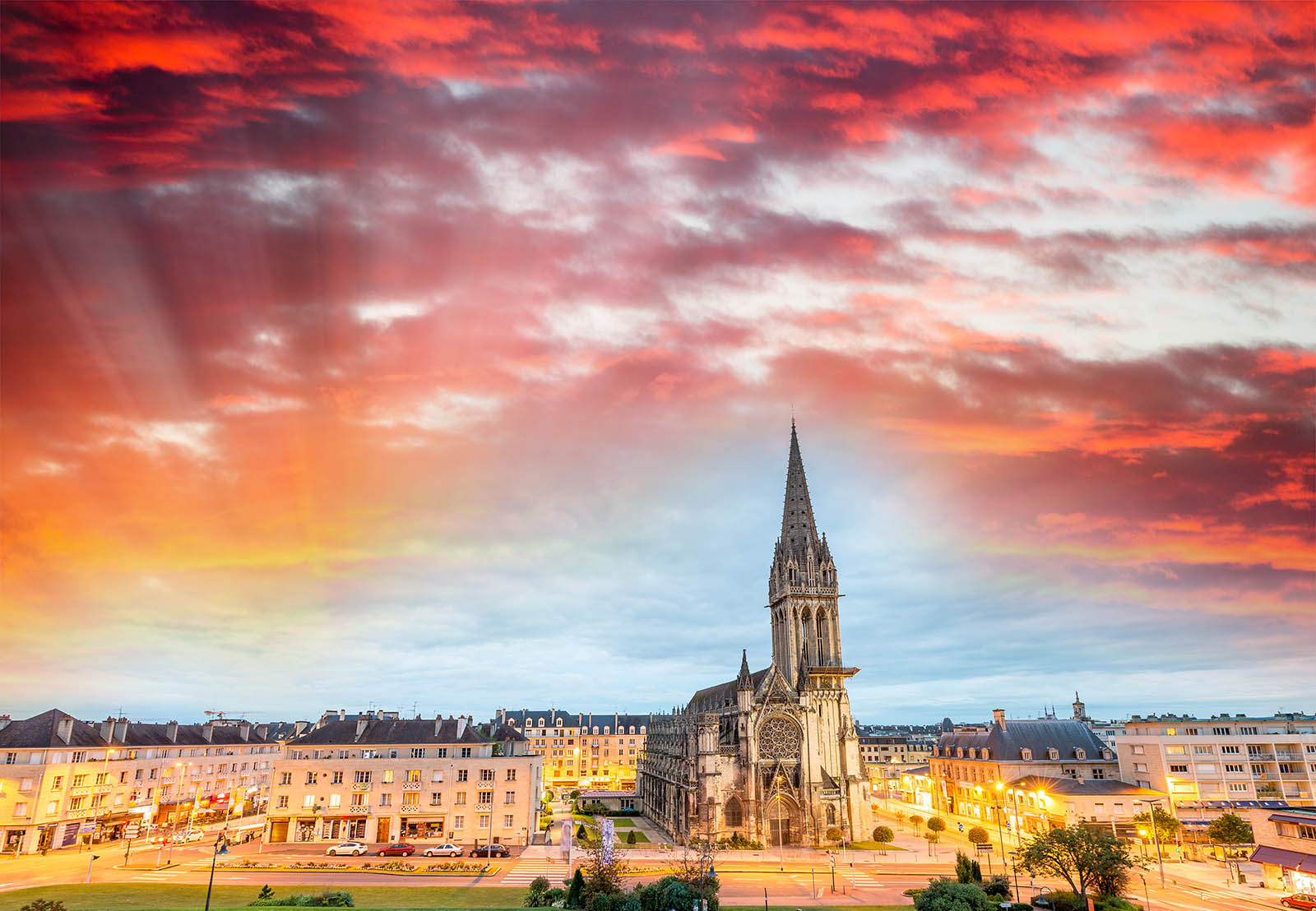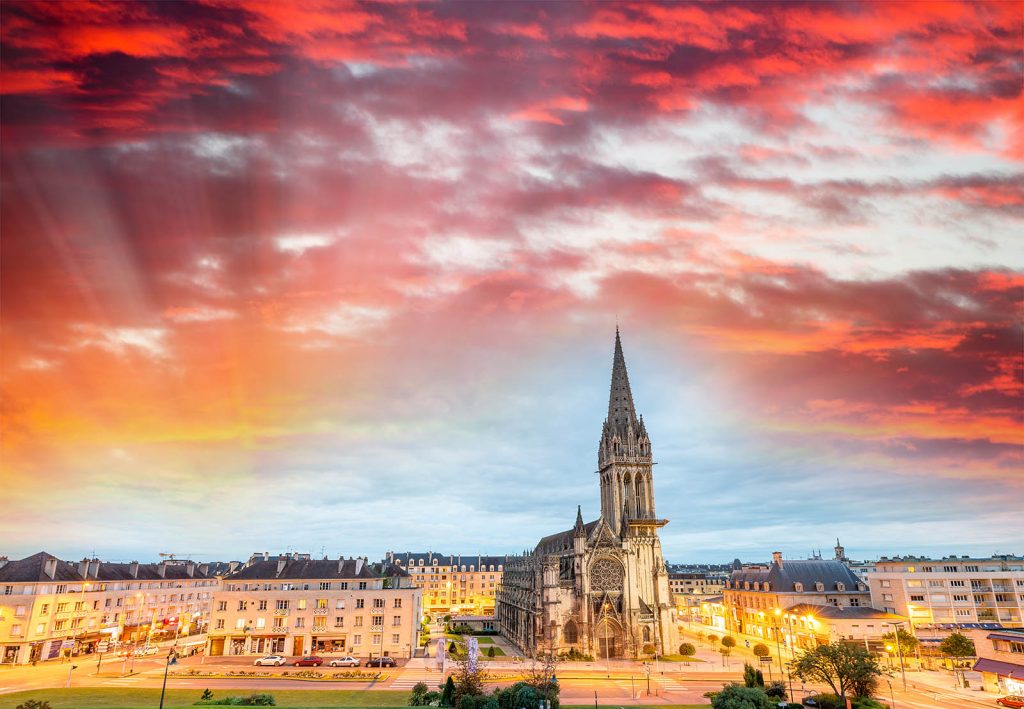 School Exchange in Normandy
DAY 2: PARIS | NORMANDY
Bienvenue en France! A Forum representative will greet you at the airport and help you transfer to your partner school in Normandy.

Upon arrival, meet your exchange partners and host families.

While living with a host family, you will discover that French is more than just a textbook language as you fully immerse into the daily life of your family and school community. You will attend school with your exchange partner, apply your language skills in real-life situations, and experience life as a true local!

Spend your first dinner and evening with your host family.
DAY 3: EXCHANGE PROGRAM
fter breakfast, attend school with your exchange partner.

Dinner and night accommodation with your host family.
DAY 4 & 5: WEEKEND WITH HOST FAMILY
Spend the weekend getting to know your exchange partner and their family.
DAY 6: EXCURSION TO MONT SAINT-MICHEL
After breakfast with your host family, board your private bus and drive to the 1000-year-old Abbey of Mont Saint-Michel. Built atop a rock island where the powerful tides crash onto the sandbanks between Normandy and Brittany, this masterpiece of medieval architecture is one of the most mesmerizing sights and unforgettable experiences in Europe!

Follow your local guide up to discover the Abbey and enjoy the spectacular views over the bay and surrounding countryside

Return to your host family for dinner and night accommodation.
DAY 7: EXCURSION TO THE D-DAY BEACHES
After breakfast, board your private bus to Caen.

Visit Le Mémorial de Caen, regarded as France´s best WWII museum.

Then, see the Longues-sur-Mer artillery battery built by the Wehmacht during World War II.

Pay tribute to the 9,386 fallen American soldiers at the World War II Normandy American Cemetery and Memorial and lay a wreath of flowers to honor their memory on behalf of your school.

Make a stop at the Pointe du Hoc Ranger Memorial, commemorating the heroic raid of the American Second Ranger Battalion and the forces involved in the Normandy landings.

Return to your host family for dinner and night accommodation.
DAY 8 & 9: EXCHANGE PROGRAM
After breakfast, attend school with your exchange partner.

Activities and workshops may be organized at the school during your visit (to be confirmed with the French school).

Dinner and night accommodation with your host family.
DAY 10: NORMANDY | PARIS
After breakfast, say "Au revoir" to your host families and exchange partners and board your private bus to Paris.

Upon arrival, meet your Forum Tour Manager and drop your bags at your hotel.

After some free time for lunch, take a stroll down the capital´s most famous avenue, the Champs-Elysées.

Climb to the top of the Arc de Triomphe to admire the view. See the Tomb of the Unknown Soldier.

Walk through le Trocadéro and view "la Ville Lumière" from the third floor of the Tour Eiffel.

Afterwards, board a glass-topped Bateau Mouche for a refreshing cruise on the Seine River.

Have dinner in a typical Brasserie Parisienne.

Enjoy a night stroll of the illuminated Paris.
DAY 11: PARIS
This morning, after breakfast at your hotel, discover the Musée du Louvre, the world's largest art museum. Its famous collection of art and antiquities includes the Mona Lisa and 35,000 other works on display in 300 rooms.

After some free time for lunch, head to the Île de la Cité and see the Sainte-Chapelle, a masterpiece of Flamboyant Gothic architecture built by the pious Louis IX in the 13th century.

Then, see the iconic Cathédrale Notre-Dame, where construction is currently underway to restore this supreme masterpiece of French art.

Later in the afternoon, head up to the highest point in Paris, Montmartre (known locally as La Butte). Climb the steps to reach the Sacré-Cœur, Montmartre's hilltop church and most famous landmark.

Enjoy a farewell musical dinner at La Bonne Franquette.

Night accommodation in Paris.
DAY 12: RETURN
After breakfast at your hotel, transfer to the airport and say good-bye to your Forum Tour Manager before boarding your return flight home.
What's included
All-inclusive pricing makes it easy for teachers,
parents, and students. This trip includes:
Private group tour
Expert local guides

24-hour
emergency support
Personalized itinerary
Exclusive school-exchange program
Comprehensive
Travel insurance
Tour Manager 100%
dedicated to your group
Authentic meals
Airfare & ground
transportation
What our teachers are saying

This was the BEST TRIP EVER! We had a wonderful time. Forum has been extremely helpful, especially after our previous exchange program disintegrated – very attentive to our needs.
Need some guidance?
Our tour experts love helping teachers. They're here to listen to your ideas, create the perfect itinerary for your group, and guide you in every step of the process.