A Local Guide's Perspective
For Forum Tour Manager Jaime, showing off Córdoba´s beauty comes naturally, "when I was 10 or 12, I remember myself wanting to show my friends and family places in my city." After studying tourism, Jaime now shares his passion for his hometown with our students.
Here are Jaime´s four favorite places to take students in Córdoba.
1. Southern Spain´s Only Plaza Mayor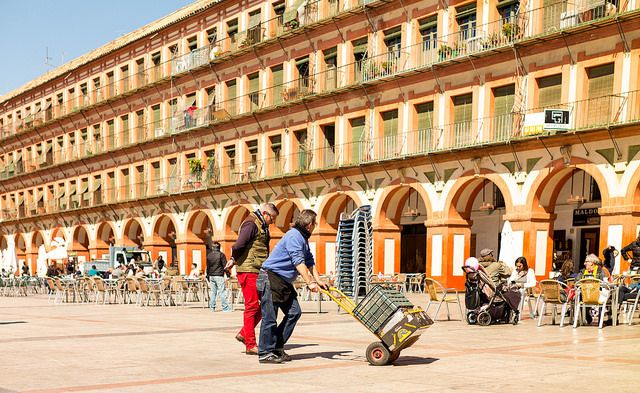 In the morning, while the city is still waking up, Jaime takes his groups to La Plaza de la Corredera, where vendors line up with the day´s fresh produce before shoppers crowd the market. The plaza itself distinguishes Córdoba as the only city in Andalusia with a Plaza Mayor.
Jamie challenges his students to buy the ingredients for salmorejo with only 3 euros and 20 minutes! After he, treats the "winners" to ice cream at one of his favorite heladerías in Córdoba.
2. Salmoreteca: Savor the flavor of Córdoba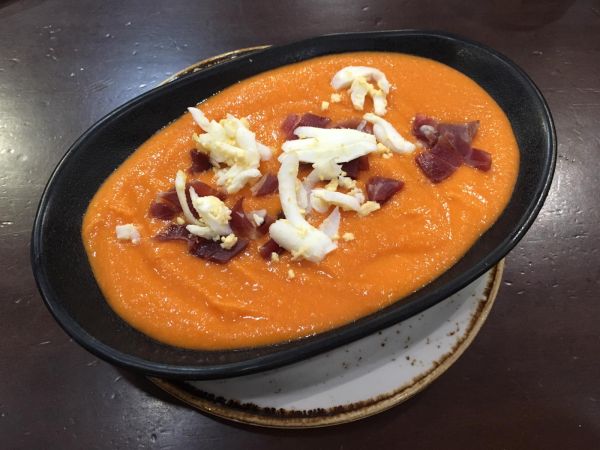 To take a break from the summer heat Jaime allows students to refresh with creamy bowl of salmorejo, a cold soup made of tomato, garlic and olive oil. The best place to try it is family-run Salmoreteca´s in town where Jaime takes his students to see how it is made and sample a variety of types. For Jaime, sharing the flavors of Córdoba with students establishes an intimate connection and leave them with a sensory memory of his hometown.
3. Los patios: a 70-year-old Córdoban tradition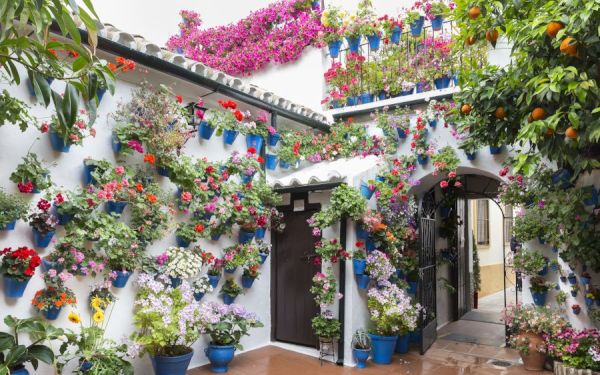 At the "Festival de los Patios Córdobeses," a stroll can be long indeed. During this annual contest, Córdobans ingeniously overflow their patios with beautiful, vivid flowers. Residents across the entire city participate, with upwards of 50 total patios entered in the competition. Jaime always takes student´s to a friend´s patio see how the patios are so brilliantly manicured.
4. A Cathedral inside a Mosque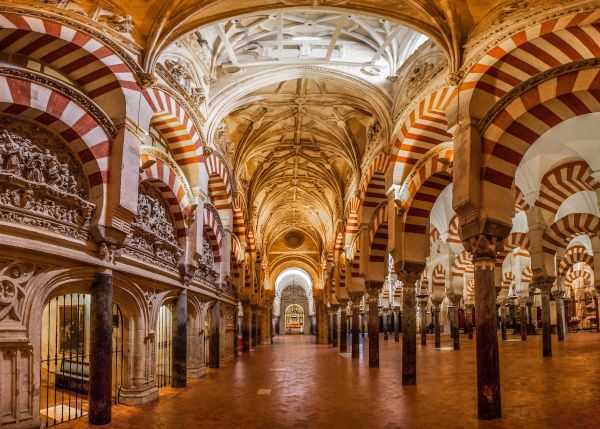 It is impossible not to acknowledge the magnificence of Córdoba´s Mezquita. Jaime enjoys witnessing students' surprise walking through the prayer hall´s cavernous sea of 856 pillars, then turning a corner to find a sky-lit cathedral standing tall in the middle. The juxtaposition of the stunning candy-cane color pillars standing in front of the ornately adorned side chapels echoes the clash of faiths and power: the rise of Islamic rule and order in Al-Andalus followed by the splendor and riches enjoyed by the monarchy and church under Christian rule.