Student perspective: School exchange
Last year, Haolan traveled with Forum on a French exchange. As one of our 2019 Featured Student Bloggers, Haolan is sharing with our readers how this experience changed his perspective on life and relationships. Be sure to check out Haolan´s music video at the bottom of the page!
Guest Blogger: Haolan Z.
I was pretty much certain that I wasn't going to do the French exchange when presented the choice at the end of my sophomore year. I would miss two weeks of next year's tennis season, an act almost unthinkable as a varsity captain, and the exchange would take place right before AP exams, drastically reducing the time I had to study for them. But, out of some random stroke of gut impulse, I signed up. In my seventeen years of living, that was one of the best decisions I ever made. The exchange was a once in a lifetime experience that truly caused me to appreciate the people close to me and changed my perspective on what to value in life.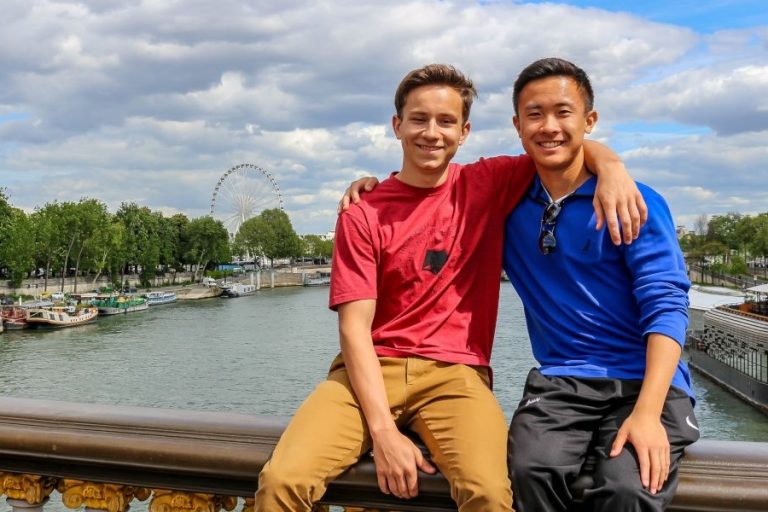 Crazy Costumes, Tour-guiding, and the Joys of Hosting
The first aspect of the exchange, hosting, certainly is a lot of work, but it isn't as stressful as you may think. Our school had plans for the exchange students during the day, and on school nights, my exchange student, Grégoire, didn't mind doing his own work and leaving me to do my schoolwork. Still, sharing American life was both fun and a source of pride in our country. Halloween shopping was a hilarious experience as it isn't a tradition in France. We got a small group of French exchange students and their American counterparts together, and went to Jokers Wild, a Halloween store full of eccentric costumes. Many of the costumes on display are crazy even for Americans, so watching the exchange student's reactions to something like a toaster costume was both amusing and endearing. Hosting was an incredible experience; I felt almost like a tour guide for America, or at least my community. Additionally, getting to know all the extraordinary personalities of the French students made the two weeks exciting and made me look forward to our trip to France.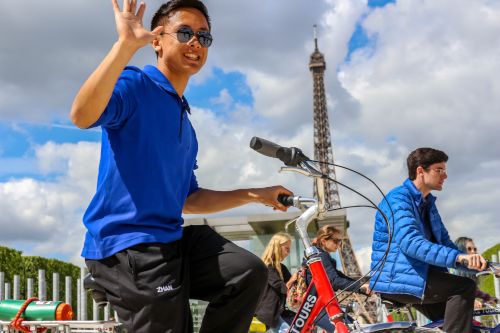 Countdown to France
In between their time in the US and our time in France, Grégoire and I mostly kept in touch through Snapchat or Instagram. Life went on as usual, but we had enough conversation to build up the excitement for seeing each other again in France. I was excited to show him a picture of my driveway with a few feet of snow on the ground, as they don't get a lot of snow in Rennes. My car was practically buried during one harsh snowstorm, and Grégoire was justifiably surprised by out winters in New England. At that point, my friends and I were just counting the days until we left for France.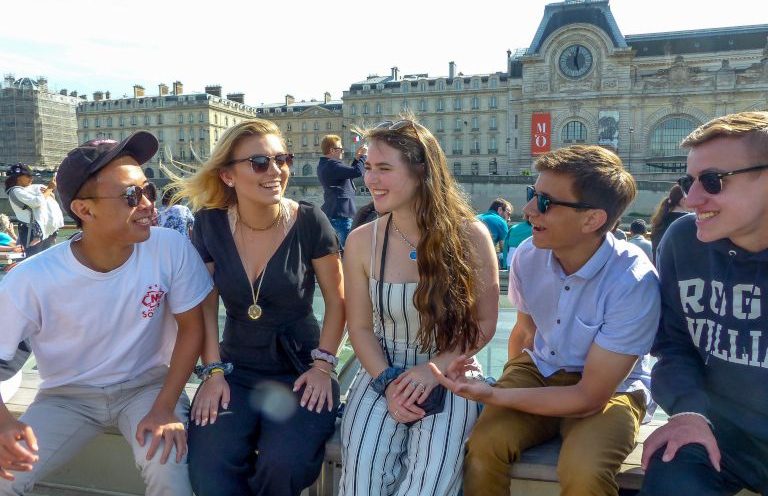 Living the French Life
Now for my favorite part of the exchange: being in France. This experience may have been amplified for me as it was also my first time in Europe. Still, being in France with my American friends and our French exchange partners was the experience of a lifetime.
Living with a French family and taking part in their meals and daily lives opened my eyes to their culture. Grégoire's parents were two of the best cooks I've met outside a restaurant. Their meals were very structured, with a starter course of bread and cheese and then a main course always followed by a dessert. Trying out everything they offered, such as the sauces and spices they used with their meats, was truly an enjoyable experience.
I envied the tremendous amount of freedom the French students had. We would go into the city of Rennes on our own to walk around and explore all the shops and eateries. I fell in love with the style of European cities; the eye-pleasing architecture, stone paved roads and warm social atmosphere were nothing like the concrete jungles of U.S. cities.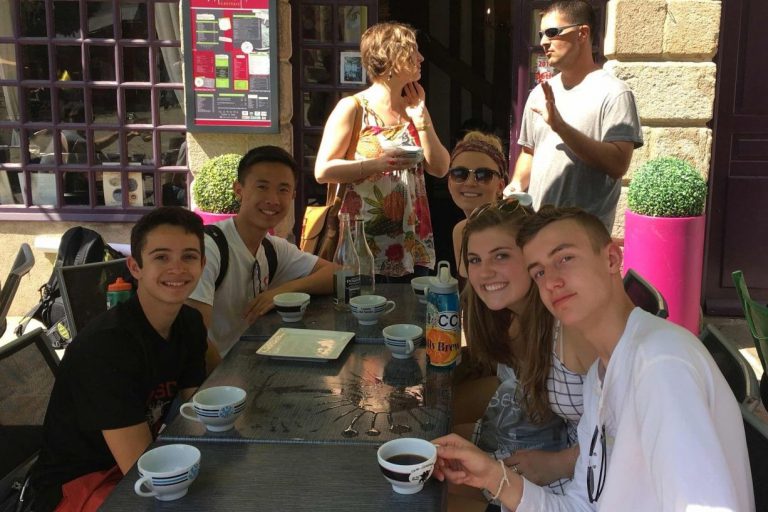 Making Lasting Relationships
What made the trip to France invaluable was just spending countless hours with the students on both the American and French side. Some of the French students were the funniest people I've ever met, and I managed to become closer friends with my American classmates as well. We joked with each other, laughed together, and when the American students had to leave Rennes for Paris, we cried together. On our last night in Rennes, we sat in a circle and shared our favorite parts of the exchange. It was emotional; tears were shed, but in our hearts we were just extraordinarily happy to have been given the chance to meet each other and become such a tight-knit family.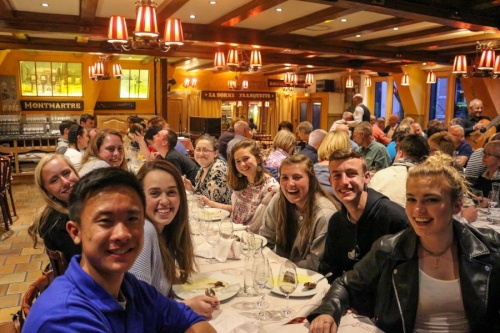 If You Have the Opportunity, Take Part in an Exchange!
Through the exchange and the relationships I developed with both the French and American students, I started to appreciate more the people close to my heart. I realized that the most important things in my life are the relationships I build with others. No amount of money, or anything really, can replace a genuine connection between two human beings. In fact, the exchange inspired me to create a music video about friendship for a project in my French class, which has become my proudest work of high school. I am so glad that I decided to be a part of the exchange, and ultimately, I hope that my story convinces you to take part in one, too.
Check out Haloan´s music video inspired by his French exchange experience: Créer Des Liens.