As a host parent, welcoming an exchange student is an exciting and unique experience. Doubts and nerves are understandable, especially if this is your first time opening your home to an international student. However, this experience can be very rewarding for both your family and your exchange student as you share language, lifestyle and culture.
Based on our experience helping schools to organize more than 250 school exchanges, we've compiled a list of tips and advice from previous host parents to help you prepare to welcome your exchange student.
1. Welcoming an exchange student into your home
In the beginning, your exchange student will need some time to adjust to their new environment. The below tips will help you create a more comfortable and relaxed experience for everyone.
Orientation and Expectations: Start by giving your student a tour of your home and showing them where to keep their things. Explain your typical daily routine and meal times. Discuss rules and expectations about how your household works (curfew, morning shower schedules, laundry, tidiness, etc.). Keep in mind that the cultural norms in their country may differ from yours, so you may have to explain things more than once or clarify to make sure you are all on the same page. These conversations — learning about family life in the US vs. In their country — are a core part of the exchange process!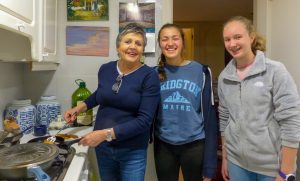 Personal Space: Make sure the student has a clean and comfortable personal space during their stay that has access to Internet. The first few days, your exchange student may be more tired than normal as they adjust to communicating in English (and recover from jet lag!). Providing them with their own personal space will allow them to recharge and have a bit of privacy. Parent Elizabeth F. reminds host parents, "Let the student have down time because the whole experience can be exhausting for them."
Food and meals: Food and meal times are a big part of sharing your culture with your exchange student.
On the first day, review with your exchange student the dietary restrictions they wrote on their profile form and ask them about the foods they like to eat. Parent Gina M. suggests taking your student to the grocery store to buy the foods that they like. Your student will also enjoy the experience of shopping in an American supermarket!
On your student's first night, try to eat together as a family so that your student can get to know everyone. Don't feel pressure to cook something extravagant; just include some typical local dishes or family favorites. If you don't cook, take your exchange student out to one of your favorite local restaurants!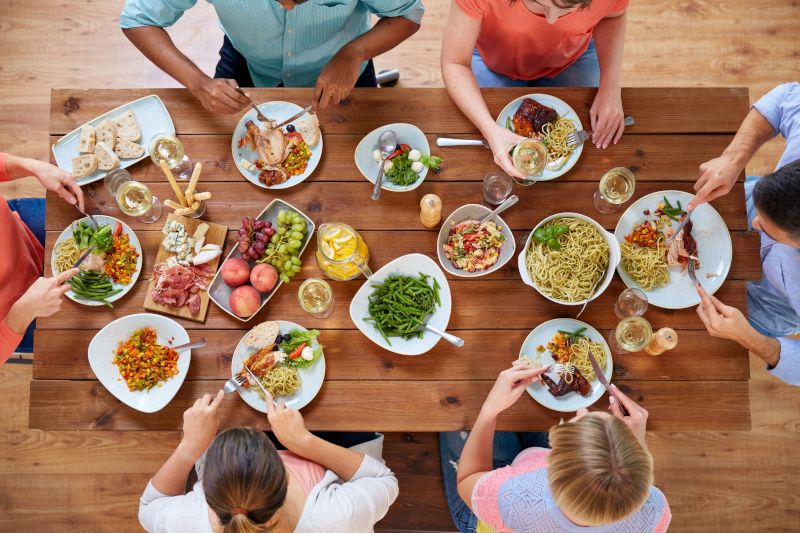 2. Integrating your exchange student into your family and culture
Communication is the key to making your exchange student feel comfortable and a part of your family. Speaking slowly, being open, and including all family members in the process will go a long way in ensuring your exchange student feels welcome and at home.
Family Introductions: Introduce your exchange student to each member of the family on their first day. Write down family member names on a note card so that your exchange student can see how each name is written and can practice. Names can be especially tricky for non-native speakers!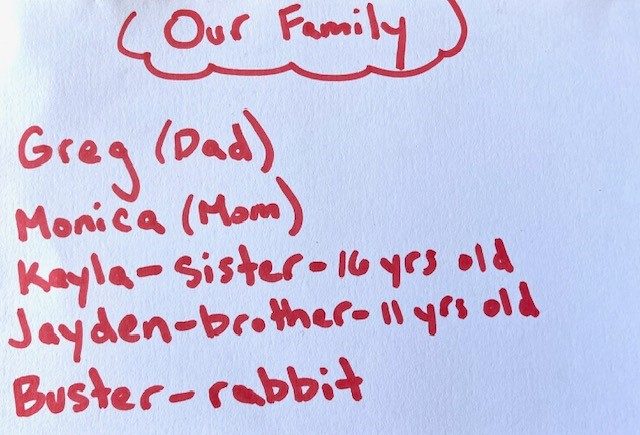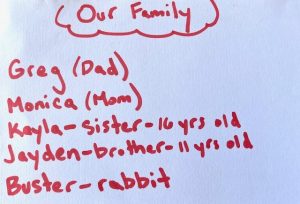 Speech adjustment: Be accommodating and patient when speaking to your student. Speak slowly and clearly and encourage their efforts to practice a new language. Your student may need extra time to understand what you've said and to respond to you. Parent Natalie C. advises, "Be okay with some awkward dinner conversations. Sometimes communications were tricky. But just be patient. They improved over the two weeks."
Open Communication: Being sincere, honest and open-minded will help you navigate any cross-cultural communication challenges. Your exchange student may not understand why certain house rules exist or why Americans do something in a particular way. Do your best to explain and to make sure they know they can come to you with any questions. Parent Michele D. recommends, "Keep an open mind and be friendly while also giving your exchange student some space. You will have to initiate most conversations, but it is great to learn about other cultures!"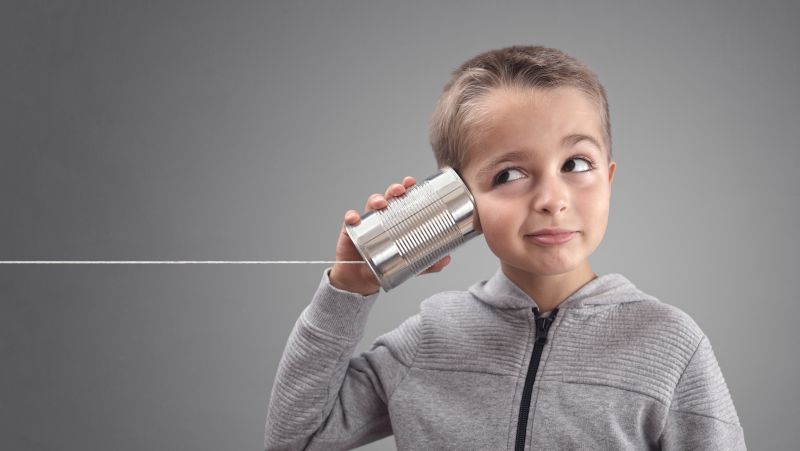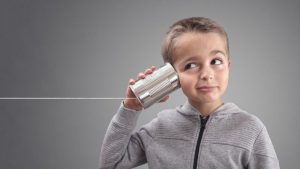 3. Providing the best cultural experience for your student
Any activities you may do as family with your exchange student will be different for them, even if they seem very "normal" to you. Parent Amy S. states, "be ready and open to explore local experiences and every day routines. It's a busy time with extra driving and activities but well worth it," Here are some activities to do with your student on the weekend:
Tour your neighborhood
Local events (religious service, 5k run/walk, flea market, farmer's market)
Nearby cultural sites (sculpture garden, historical monuments, art galleries)
Natural area hike
Apple picking in a local orchard
Pumpkin patch
College or professional sports game
Amusement park
Eat out (Sunday brunch at a diner for example)
Local shops and boutiques