This spring, Bailey traveled with Forum by Prométour to Senegal. As one of our featured student bloggers, Bailey gives her tips on what every high school student should know before their school trip to Senegal.
Guest Blogger: Bailey S.
As a high school student, my school trip to Senegal was a truly once in a lifetime experience. There is very little I would trade it for. Seeing exciting nature and wildlife, sharing a meal with students in a Pilot Village, floating in a pink lake, the list goes on!
If you are a high school student getting ready for your school trip to Senegal, here are a few tips to help you get ready for your journey!
What to pack & travel basics
Sun Protection
The weather in Senegal is beautiful, but be prepared for the very strong African sun! A hat and/or scarf is a must, and I recommend bringing sunglasses, too. I tied my scarf over my sunhat to provide extra protection. With that, and applying sunscreen regularly, you'll be just fine!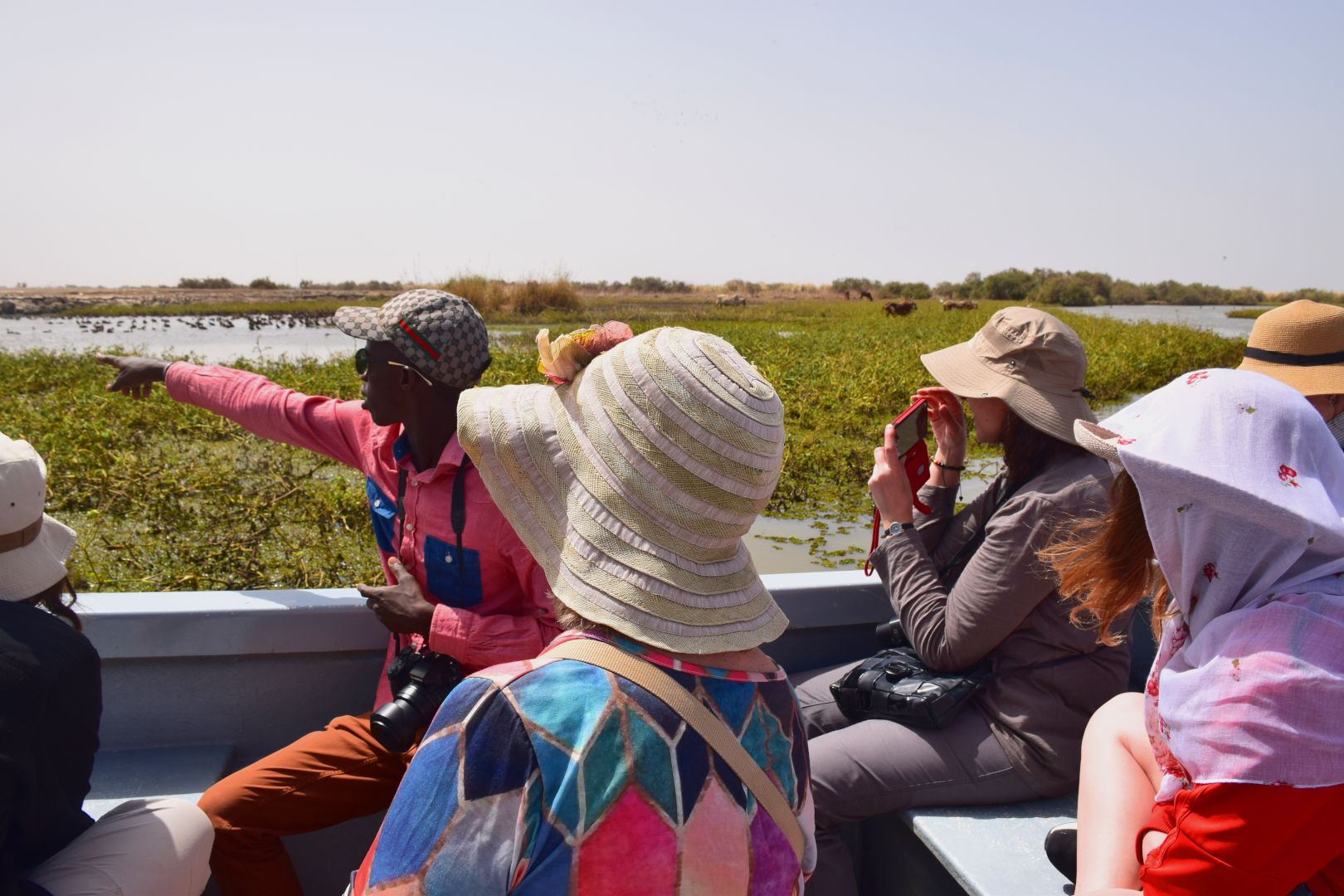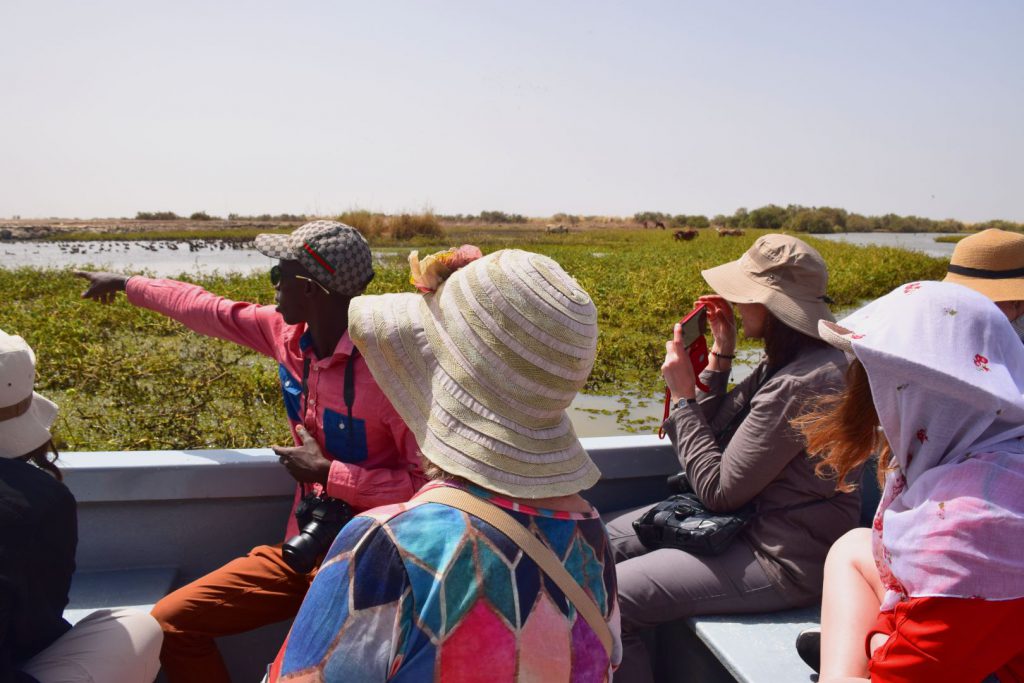 Water
You may already know that the tap water is not safe for travelers to drink, however, when you're there, it can easily slip your mind. Here's a helpful trick: When you arrive at your hotel, place a Ziploc bag over the tap of your bathroom sink. Then, when you reach for the faucet, you'll remember to use bottled water instead!
Try out the local language
Senegal was a French colony, so the official language is French, and you'll get to practice your French daily, especially in the cities. Across Senegal there is a beautiful diversity in language. With 38 different languages spoken throughout, the most common is Wolof, which helps uphold the harmony seen among the many different ethnic groups. As a way to show respect for the local culture, I encourage you to try using a few phrases in Wolof.
Here are a couple of Wolof phrases I learned:
• "Salaam Alaakum"- This is a friendly greeting. It is pronounced "Sa-laam-A-lay-kum." If someone greets you with this, simply respond with the two words reversed in order, Alaakum Salaam.
• "Jerejef"- This means thank you. It is pronounced "Je-re-J-ef"(I remembered it by thinking of it as "Jerry Jeff").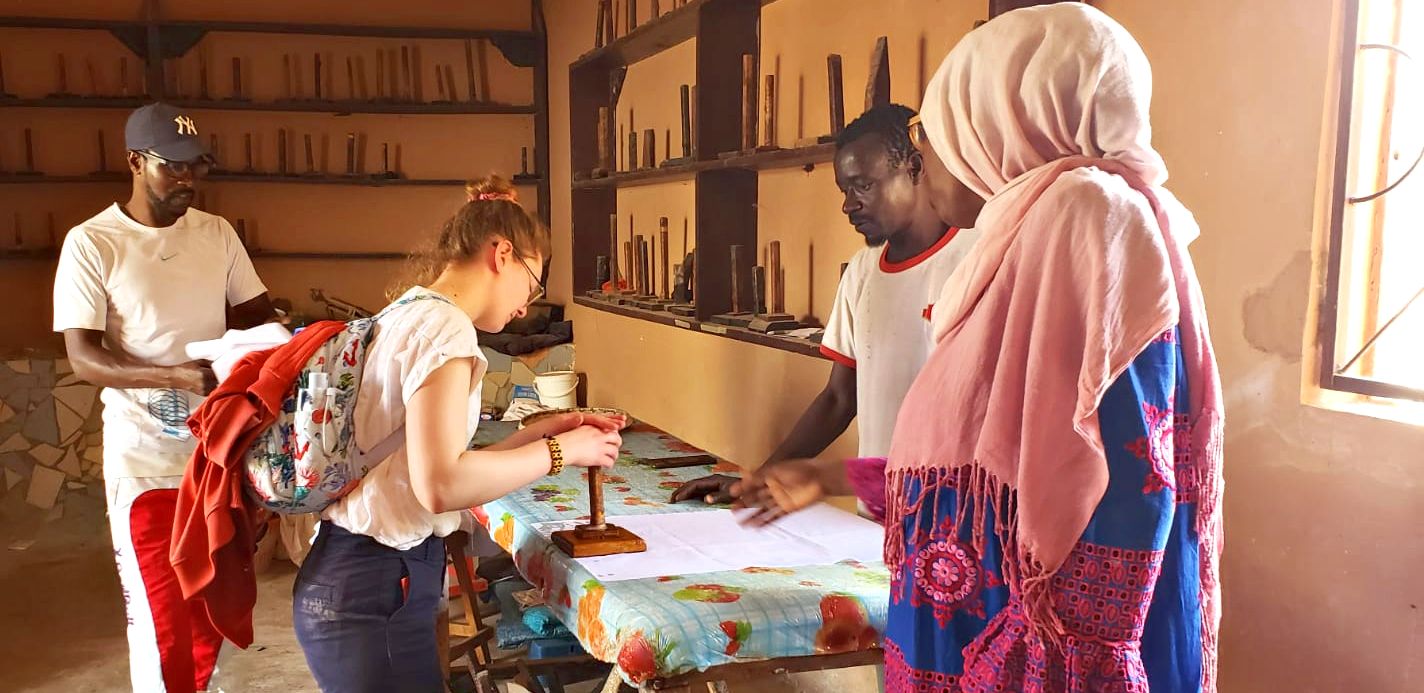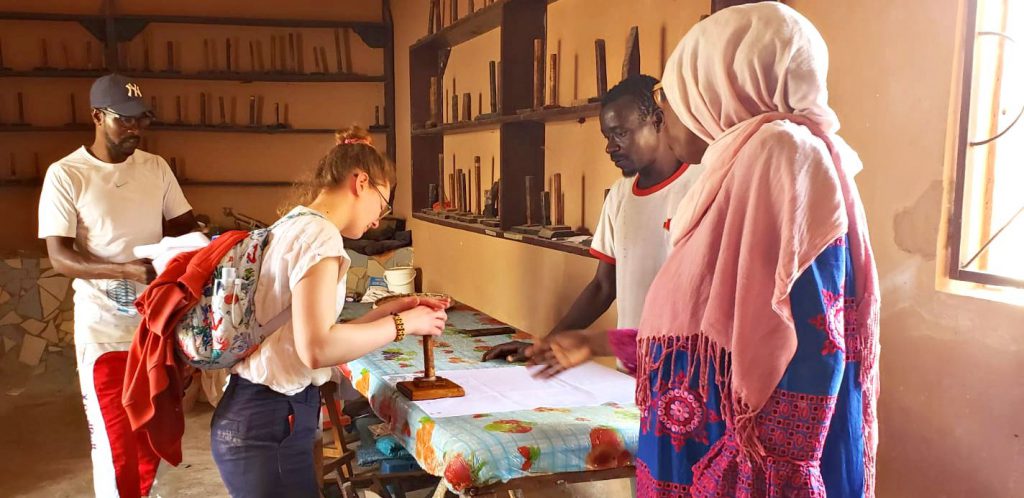 Shopping for souvenirs
I came across all sorts of unique souvenirs on my trip. A word of caution, street vendors, in particular those on Goree Island, can be quite pushy about selling their goods. This is because they need to make a living off of their sales. If you are not interested in shopping, don't be afraid to give a simple and firm "no."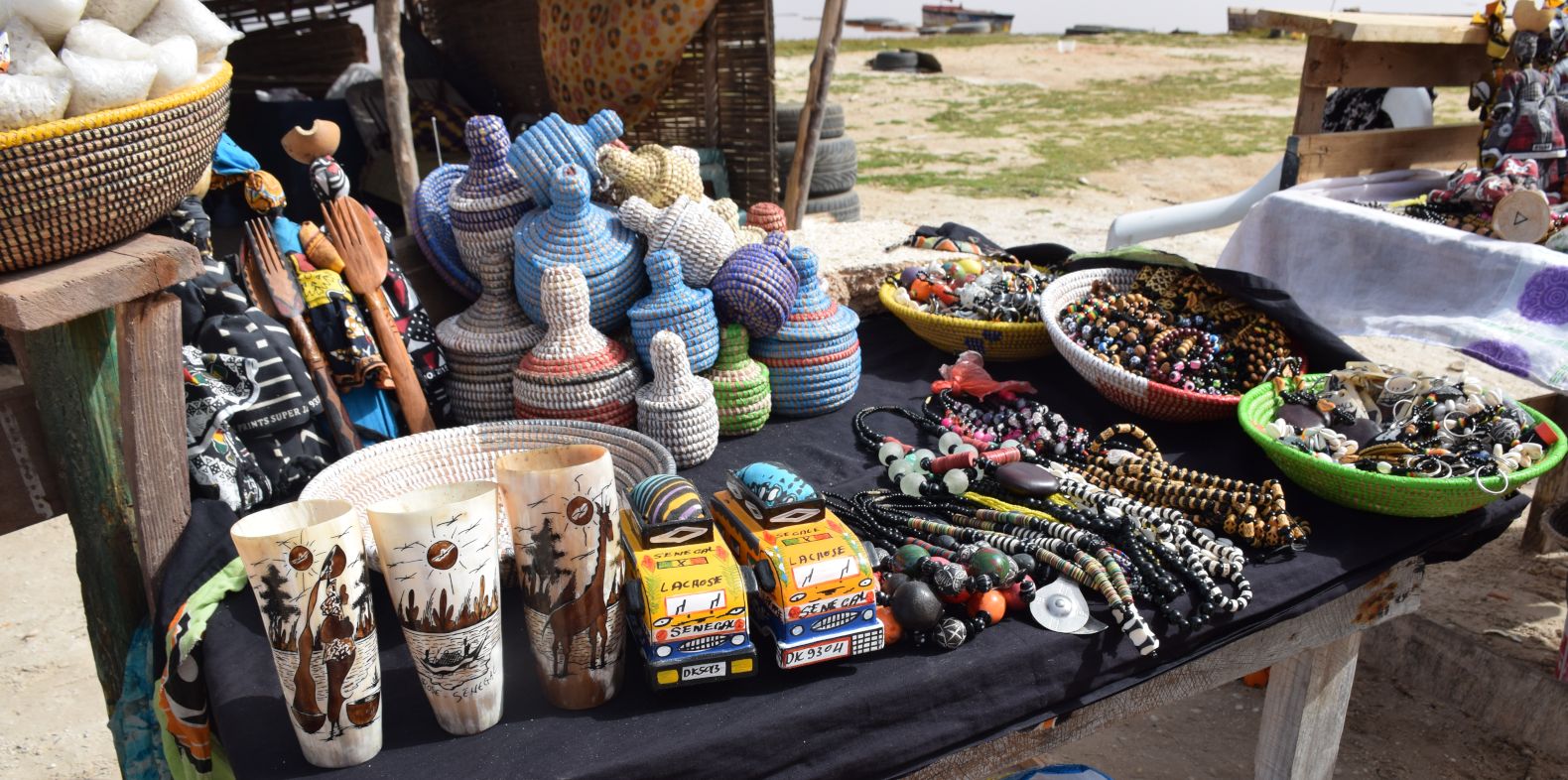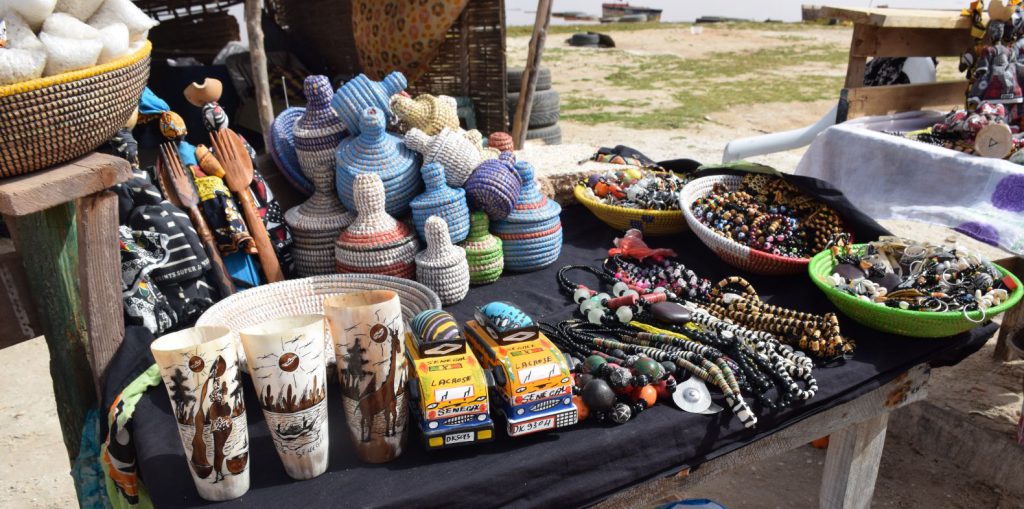 Embrace the culture
Everyone I met in Senegal was very friendly. They enjoyed it when we embraced their customs. The Senegalese are proud of their traditions. When a teacher and I dressed in native robes, everyone complimented the robes and appreciated our appreciation of their culture!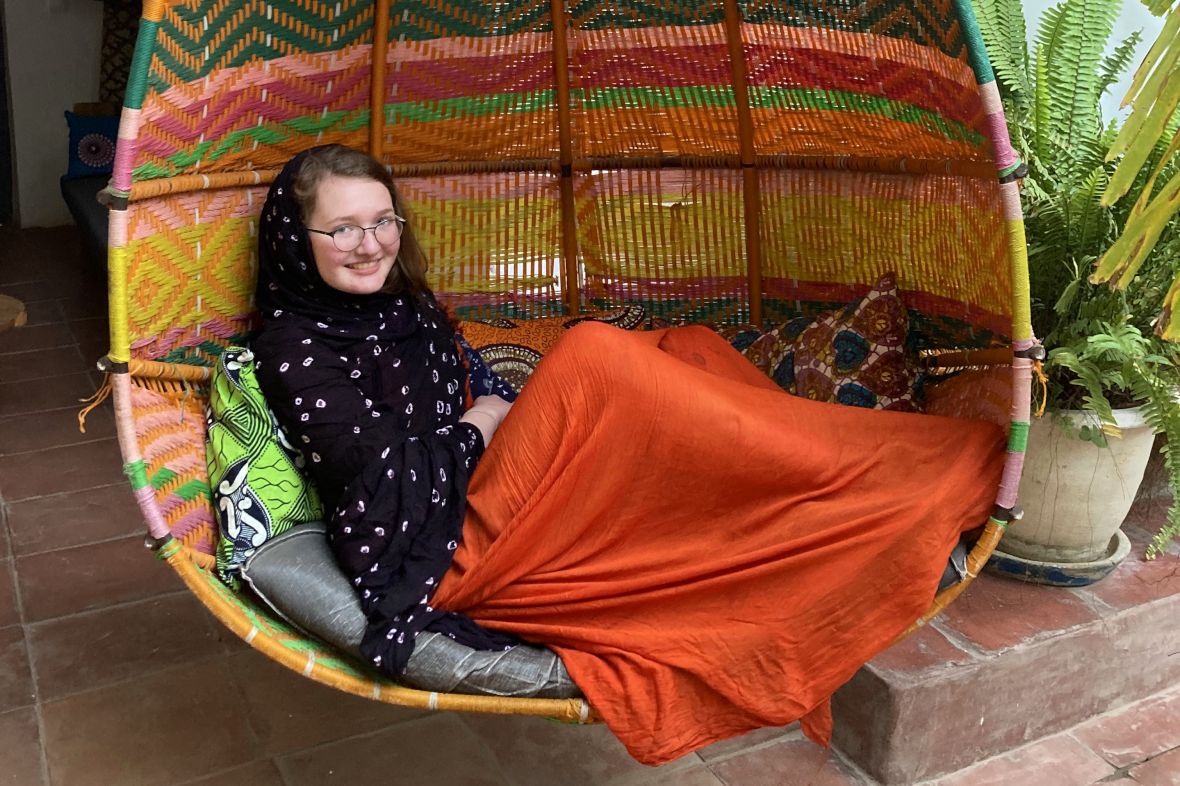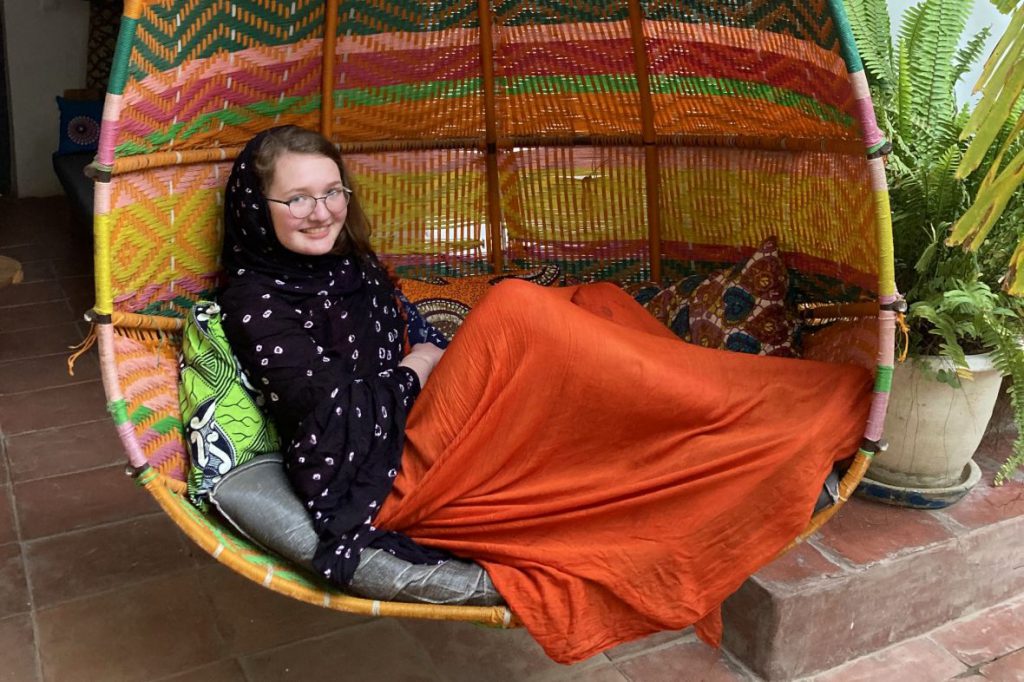 Fellowship during meals
If you are a picky eater, this is the perfect place for broadening your horizons. Most meals consist of fish, chicken and rice, but cooked and served differently from what we're used to. Meals are a time for fellowship and sharing. You'll experience this when you are offered the national dish, Thiéboudienne. Everyone is served from one big bowl, which is filled with rice and has meat and vegetables in the center. To be respectful, take a few spoonfuls of the rice before you go in for the middle stuff, which is important to share equally.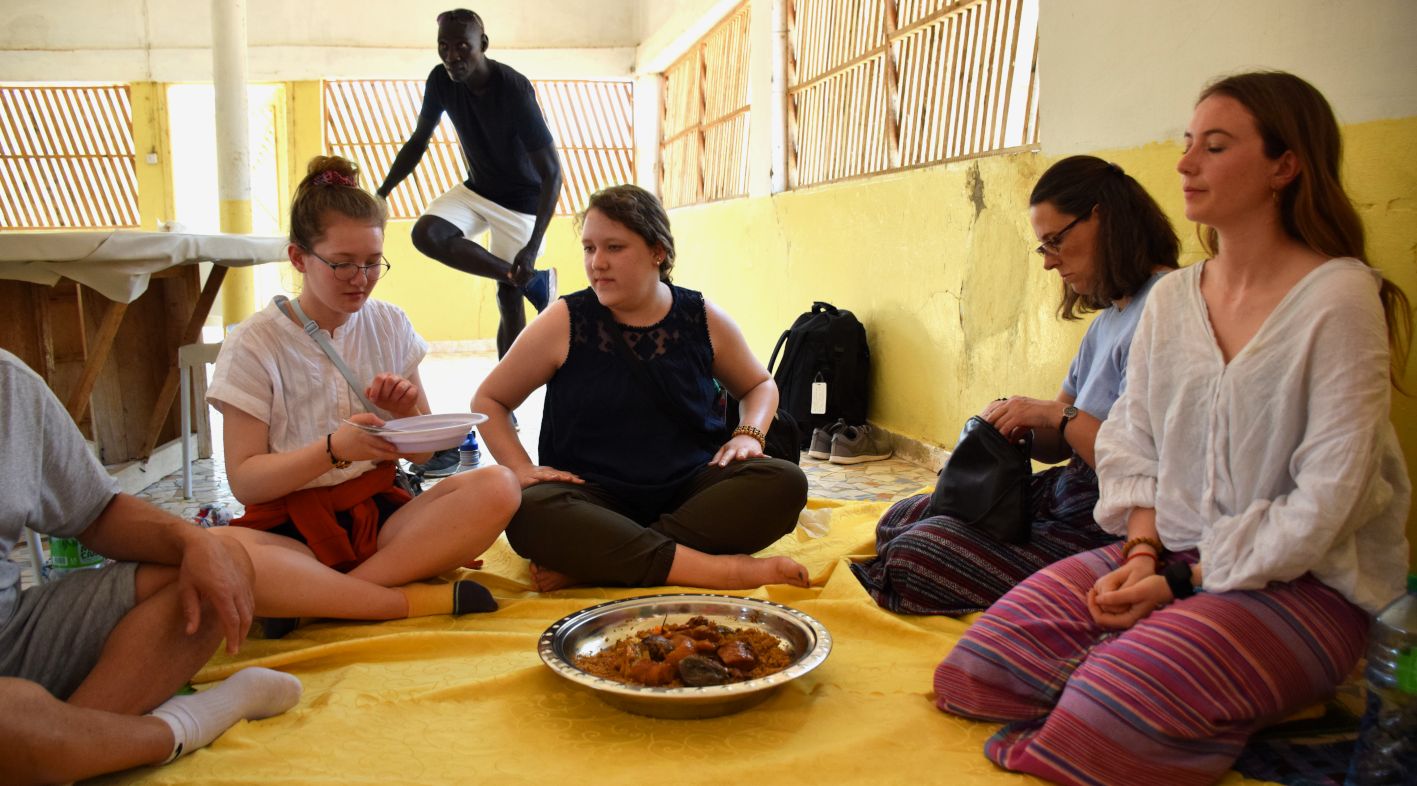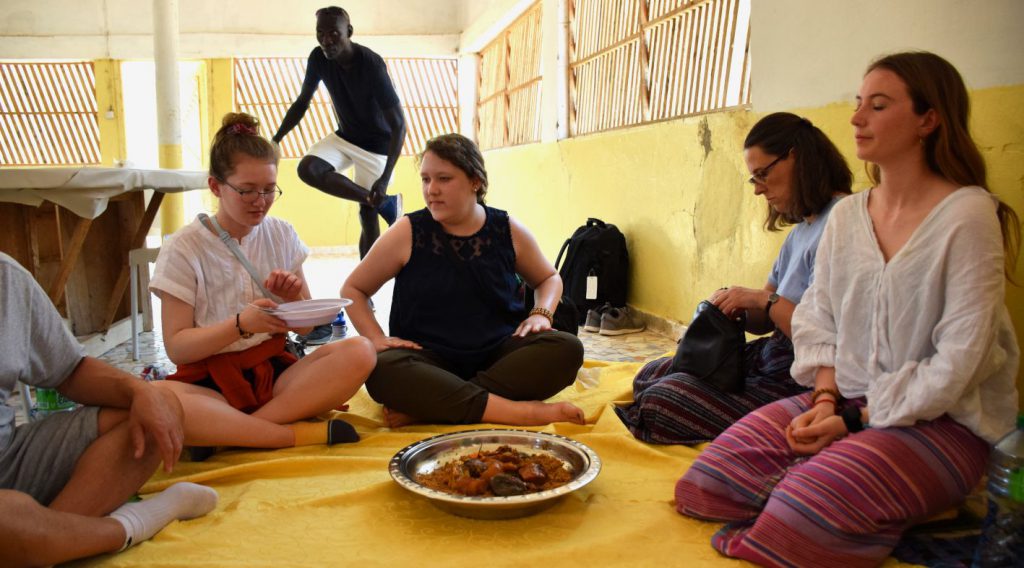 Let yourself be surprised by new experiences
Try to have an open mind on your trip to Senegal. Things can be surprising, and you will learn a lot from it. The things you get to see are amazing! Visiting a country with less infrastructure means that things such as roads and even toilets can be different than we are used to. It is all part of the experience. Make sure you allow time to let go, embrace where you are, and appreciate everything you see and learn. Don't hold back!
See Bailey's Senegal Tour
Visit a pilot village in Deni Biram Ndao dedicated to helping homeless youth reintegrate into society.