Want to encourage your students to practice their Spanish from home?
Invite them on a FREE virtual trip to Andalusia!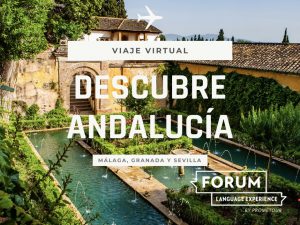 We've created an interactive itinerary for your students to explore Andalusian culture through podcasts, quizzes, recipes, movie suggestions, and more!
Are your students ready for a travel of Spanish discovery and adventure? TAKE MY STUDENTS TO SPAIN!
Download 'Descubre Andalucía' PDF
Descubre Andalucía