Activity: Students will read two articles (one in Spanish, one in English) about the Amazon fires. Then, in small groups, students will discuss the global response to the fires and what actions individuals can take to help save the rainforest.
Background: The Amazon rainforest is burning at an alarming rate (a football field every minute). If the rainforest continues to burn, serious social and environmental consequences could be experienced and potential loss of the rainforest itself could also become a threat.
Article #1 – "Quemen a Bolsonaro y no la Amazonía´ El mundo protesta por incendios forestales" – El Comercio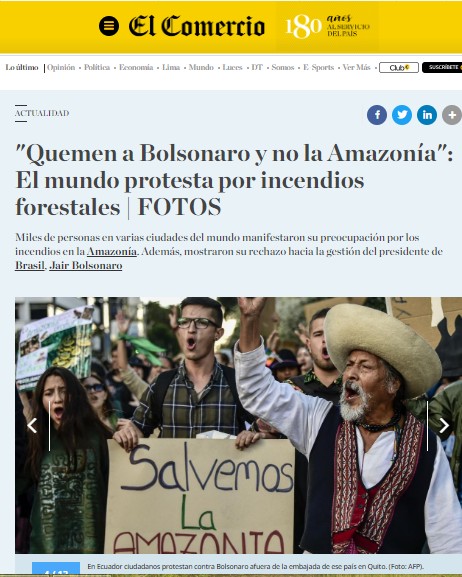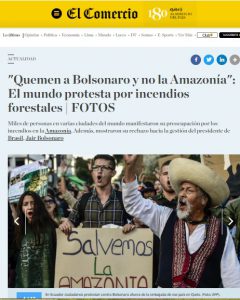 Article #2 – "SOS from Brazil´s Amazon Fire Protestors: ´We need the world´s help right now´" – NPR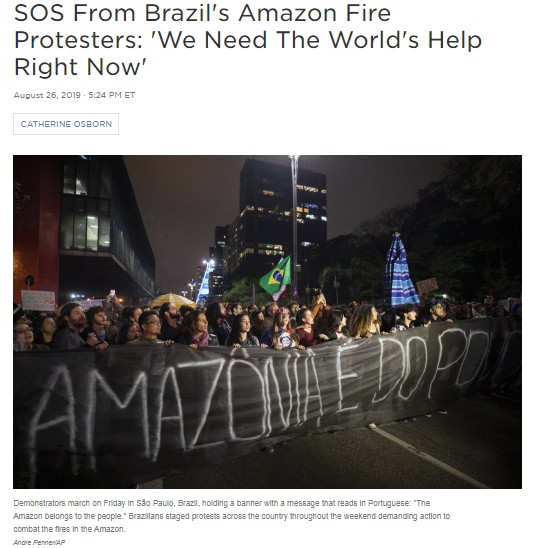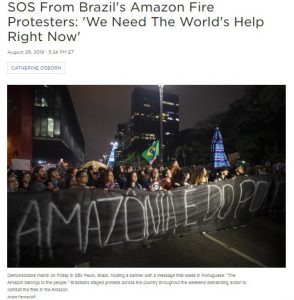 Discussion Questions
¿Porque los incendios en la Amazonía provocan tanto interés global?
¿Quiénes son los políticos involucrados y cómo han reaccionado al problema?
¿Cómo ha reaccionado el público a este problema?
¿Como se puede solucionar este problema (si hay solución)?
¿Qué puede hacer el público para ayudar con el problema?
Take Action
Students can sign this change.org petition to demand political leaders take swift action response to the fires, or visit the WWF website to find out five things students can do to help the Amazon rainforest.