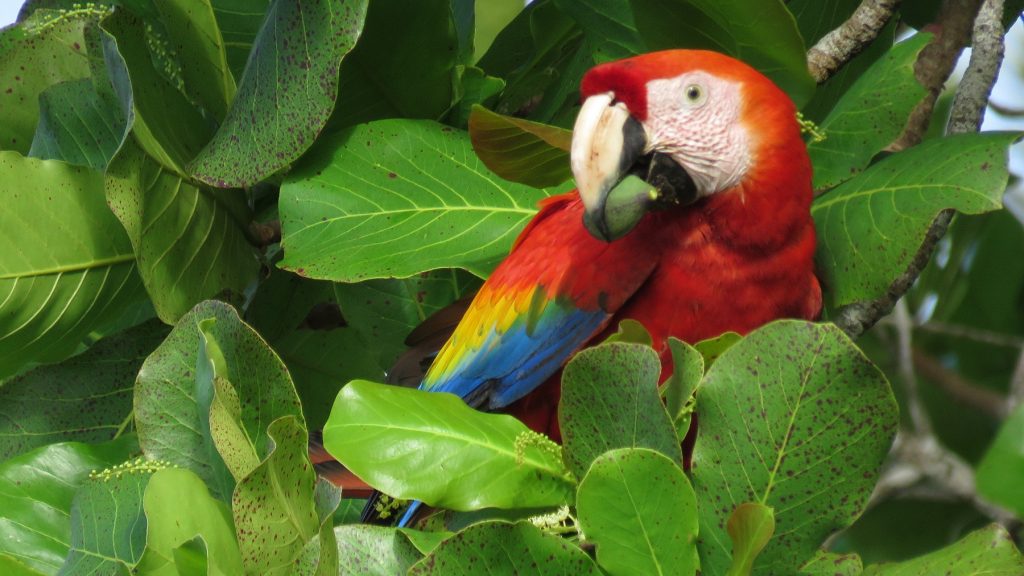 Immerse yourself in the incredible Nature and History of Costa Rica! Visit the historic town of San Juan as well as the natural hotspots such as Tortuguero beach, Venado caves, Baldi hot springs, and Manuel Antonio National Park. Enjoy some adventurous activities such as canoeing, zip-lining, and hiking.
Adventure Tour in Costa Rica
DAY 1: USA | COSTA RICA
Fly to Costa Rica.
¡Bienvenidos a Costa Rica! Upon arrival, you will be greeted by your local Forum Tour Manager who will remain with your group for the duration of your tour.
Transfer by private bus to La Guácima de Alajuela.
Check-in at your hotel followed by a welcome fruit cocktail and dinner.
DAY 2: SAN JOSÉ TOUR | DANCING & cooking classES
After breakfast, enjoy a guided walking tour of San José. See some of the most popular attractions such as La Plaza de la Cultura (the main square) and La Plaza de la Democracia (the famous flea market); practice your Spanish by bargaining with the local vendors.
Enjoy lunch at a local restaurant.
In the afternoon, move to Costa Rica's Latin rhythm in a salsa dance class
Later, learn to make traditional Costa Rican dishes at a cooking class from a local community member.
Return to your hotel for dinner and night accommodation.
DAY 3: TORTUGUERO NATIONAL PARK
After breakfast, board your private bus to Tortuguero, home to the Western Hemisphere´s largest nesting site for the endangered green sea turtle.
Lunch at a local restaurant.
Take a guided tour of Tortuguero National Park, a remote protected wildlife área and visit the Sea Turtle Conservancy Museum.
Dinner and night accommodation at your hotel.
DAY 4: TORTUGUERO | CHOCOLATE TOUR
After breakfast at your hotel, journey through the jungle canals of Tortuguero by boat and spot plenty of wildlife with your guide.
Lunch at a local restaurant.
After lunch, learn about the chocolate production process. First, discover the history of the cacao tree and then taste some chocolates traditionally made on site.
Return to your hotel for dinner and night accommodation.
DAY 5: VENADO CAVES TOUR | LA FORTUNA WATERFALL
This morning after breakfast, take a tour of the Venado caves and glimpse into an amazing underground world of limestone rock formations.
Enjoy your box lunch from the hotel.
This afternoon, cross a suspension bridge and take a short hike to see the hidden secrets of La Fortuna Waterfall.
Return to your hotel for dinner and night accommodation.
DAY 6: ARENAL | BALDI HOT SPRINGS
This morning, transfer to Arenal, an active volcano which was dormant for more than 400 years until an eruption in 1968.
Upon arrival, embark on a canoeing adventure.
Lunch at a local restaurant.
Take a walk among the many hanging bridges and enjoy the various hectares of the natural rainforest and the nature that surrounds it.
This afternoon, visit the Baldi Hot Springs, that are a result of the volcanic activity of Mount Arenal. Relax and bathe in the nine different pools offering beautiful views of the mountain and surrounding jungle.
Return to your hotel for dinner and night accommodation.
DAY 7: ZIP LINE | MONTEVERDE RESERVE
This morning, go on a canopy zip-line tour — 70% of life in the tropical forest takes place at the tree canopy level. See it up close and personal as you zip-line through the forest, platform to platform, up on 60- and 90-foot trees before heading to lunch at a local restaurant.
Then, head to Monteverde, a lush green mountain town nestled in the northern region of the Tilaran mountain range.
Return to your hotel for dinner and night accommodation.
DAY 8: MANUEL ANTONIO NATIONAL PARK
This morning, head out to explore Costa Rica's most biologically diverse national park, the Manuel Antonio National Park and spend the entire day exploring the park´s breathtaking beauty and diversity of wildlife.
Lunch at a local restaurant before transfering to Alajuela.
Dinner and night accommodation at your hotel.
DAY 9: DEPART
Enjoy a final breakfast at your hotel before transferring to the airport for your flight back to the USA.
What's included
All-inclusive pricing makes it easy for teachers,
parents, and students. This trip includes:
What our teachers are saying

This was one of the best trips yet!! Thanks for all you do to make our trips exciting, educational and safe!
Need some guidance?
Our tour experts love helping teachers. They're here to listen to your ideas, create the perfect itinerary for your group, and guide you in every step of the process.