Immerse yourself in French-Canadian culture through a host stay in Québec! Learn about the history and nature of Québec and Montréal tour by visiting their most iconic spots such as Mount Royal, Plains of Abraham, and Huron village.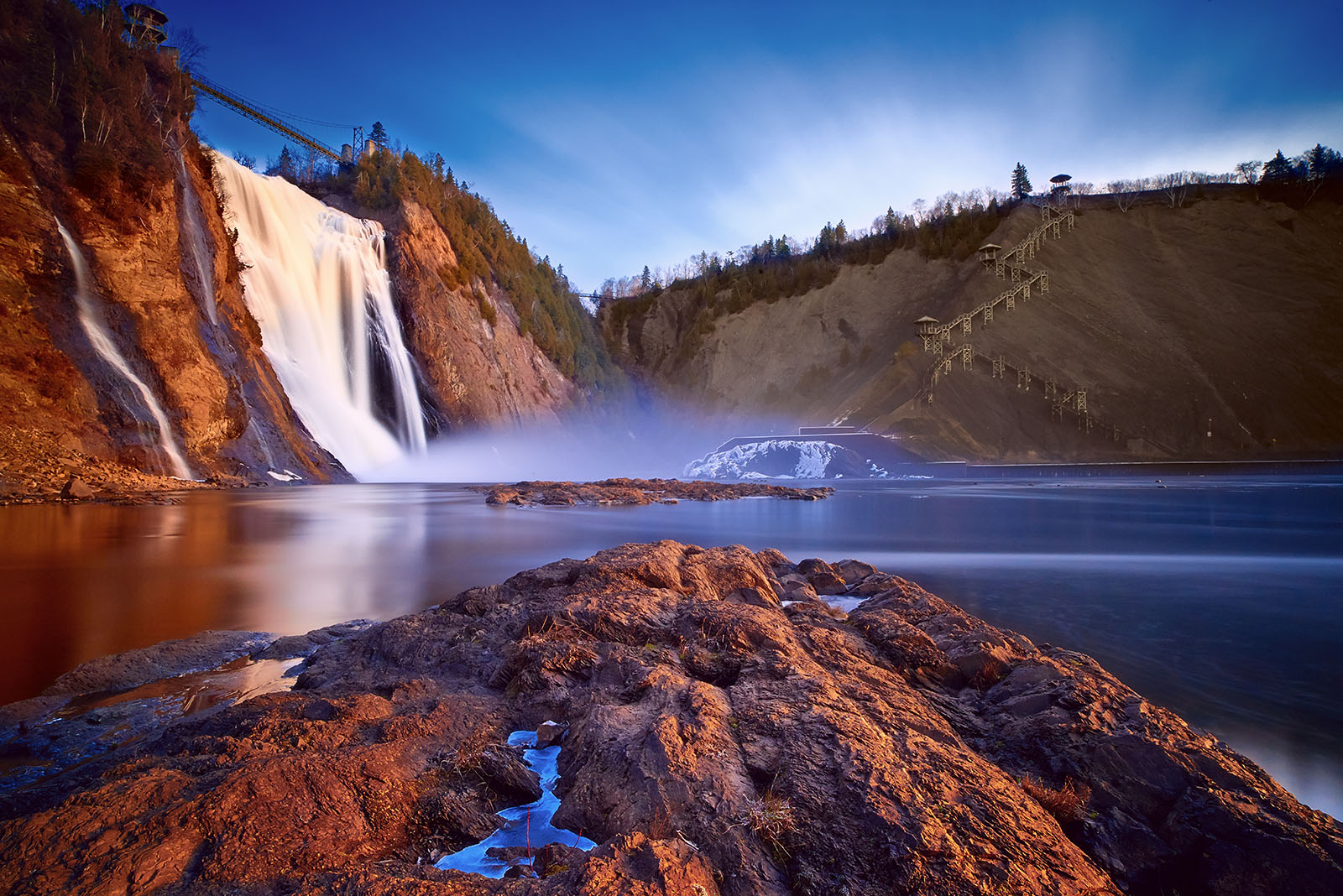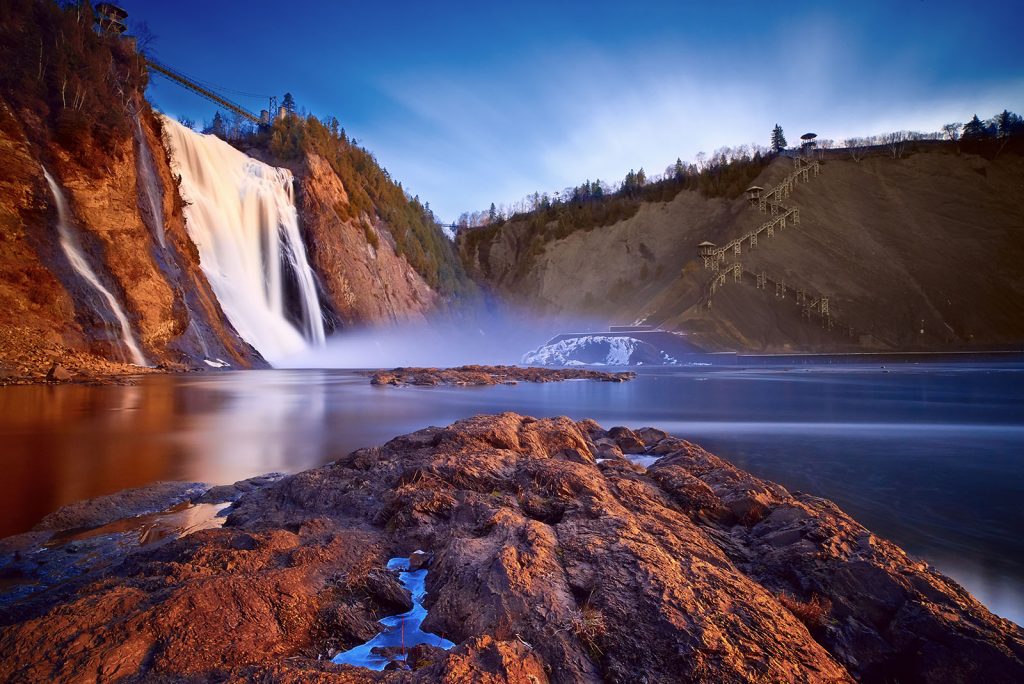 Homestay in Québec and Montréal tour
DAY 1: USA | MONTRÉAL​
Depart for Montréal.

Bienvenue à La Belle Province Upon arrival, your Forum Tour Manager will greet you at the airport.

Stretch your legs on a guided walking tour of the Parisian-style quarter, le Vieux Montréal (Old Montréal).

Later, visit the remarkable neo-Gothic Notre Dame Basilica and learn about its role in the founding of Montréal.

For dinner, sample Montréal's world-famous smoked meat at a neighborhood delicatessen.

Night accommodation in Montréal.
DAY 2: MONTRÉAL
After breakfast at your hotel, go behind the scenes at Maison Radio-Canada, the broadcast headquarters for French radio and television networks. Step into the broadcasting booth and tour the TV/radio studios, then it's your turn to produce your own radio show!​

Enjoy some free time for lunch in the charming Old Port. ​

In the afternoon, explore the underground city, the largest underground commercial complex in the world, filled with hotels, movie theaters, shopping centers, and even a library.

End your day at Mount Royal, Montréal's highest point, taking in an amazing panoramic view of the city from the Belvédère.​

Enjoy dinner with your group at a local restaurant before returning to your hotel. ​
DAY 3: MONTRÉAL | QUÉBEC CITY​
​After breakfast, spend the morning at a local high school. You'll tour the school, participate in classes, and practice your French at lunch with your new peers (subject to availability). ​

In the afternoon, board your private bus and depart for Québec City (approx. 3 hours).​

Upon arrival, meet your local guide and learn the secrets of Old Québec on a guided walking tour. Stroll down St-Louis street, see the breathtaking Château Frontenac and admire the Old Town's fortifications.​

In the evening, meet your host family and get to know each other over dinner.​

Night accommodation with your host family.​
DAY 4: QUÉBEC CITY | CÔTE DE BEAUPRÉ​
​After breakfast at home, head to the Copper Museum of Albert Gilles and watch a demonstration of "Repoussé" work, then create your own copper masterpiece to take home with you.​

Continue to Ste-Anne-de-Beaupré and enter its superb basilica.​

Next, visit Parc de la Chute Montmorency to see its spectacular waterfalls, which rise 100 feet higher than Niagara Falls. ​

Ride the funicular for an up-close view of the falls. ​

End your day with a stop at Chez Marie Bakery to learn how bread is made and enjoy a maple butter tasting!​

Return to your host family for dinner and overnight accommodation.
DAY 5: QUÉBEC CITY
After breakfast at home, head to Onhoüa Chetek8e, a reconstructed Huron Indian village where members of the Huron-Wendat Nation preserve the ancestral Huron lifestyle, history and traditions.

Watch a demonstration of sacred ceremonial chants and dances, then participate in a music workshop.

Participate in a traditional music workshop.

In the afternoon, travel back in time on the Plains of Abraham through the Military, an interactive workshop that will plunge you into the heart of the Seven Years' War and the living conditions of soldiers.

Next, cross the majestic St. Lawrence River by ferry and enjoy a sailor's view of the Château Frontenac.

Return to your host family for dinner and night accommodation.
DAY 6: QUÉBEC CITY
​After breakfast, learn the secrets of the circus at the circus school, Allons au Cirque. Try out the tools of the trade in acts like trampoline, juggling, unicycling and the aerial disciplines.

Next, enjoy an authentic lumberjack lunch at a Cabane à sucre (sugar shack). After your meal, a local musician will lead your group in traditional song and dance.

For dessert, experience the Québécois tradition of "sugaring off" – ladling hot maple syrup over snow for a sweet snack of ice and rapidly hardening maple toffee.

In the afternoon, try your hand at curling, one of the world's oldest team sports- invented in Scotland in the 16th century and made famous through the Winter Olympics.

Return to your host family for dinner and night accommodation.
DAY 7: QUÉBEC CITY | MONTRÉAL | USA​
After breakfast, say "au revoir" to your host family and transfer by private bus to the Montréal airport to board your return flight home. ​
What's included
All-inclusive pricing makes it easy for teachers,
parents, and students. This trip includes:
Private group tour
Expert local guides

24-hour
emergency support
Personalized itinerary
Family homestay
Comprehensive
Travel insurance
Tour Manager 100%
dedicated to your group
Authentic meals
Airfare & ground
transportation
What our teachers are saying

The trip was very well done and the students got great value for their money. I am sure that this experience will enhance their study of French. They learned a lot and had a great time! Thank you.
Need some guidance?
Our tour experts love helping teachers. They're here to listen to your ideas, create the perfect itinerary for your group, and guide you in every step of the process.