Immerse yourself in the Italian culture as you tour Rome and Florence! Discover the country's rich history and art with visits to the National Roman Museum, the Colosseum, and the Vatican in Rome as well as the Duomo Cathedral and the Uffizi gallery in Florence.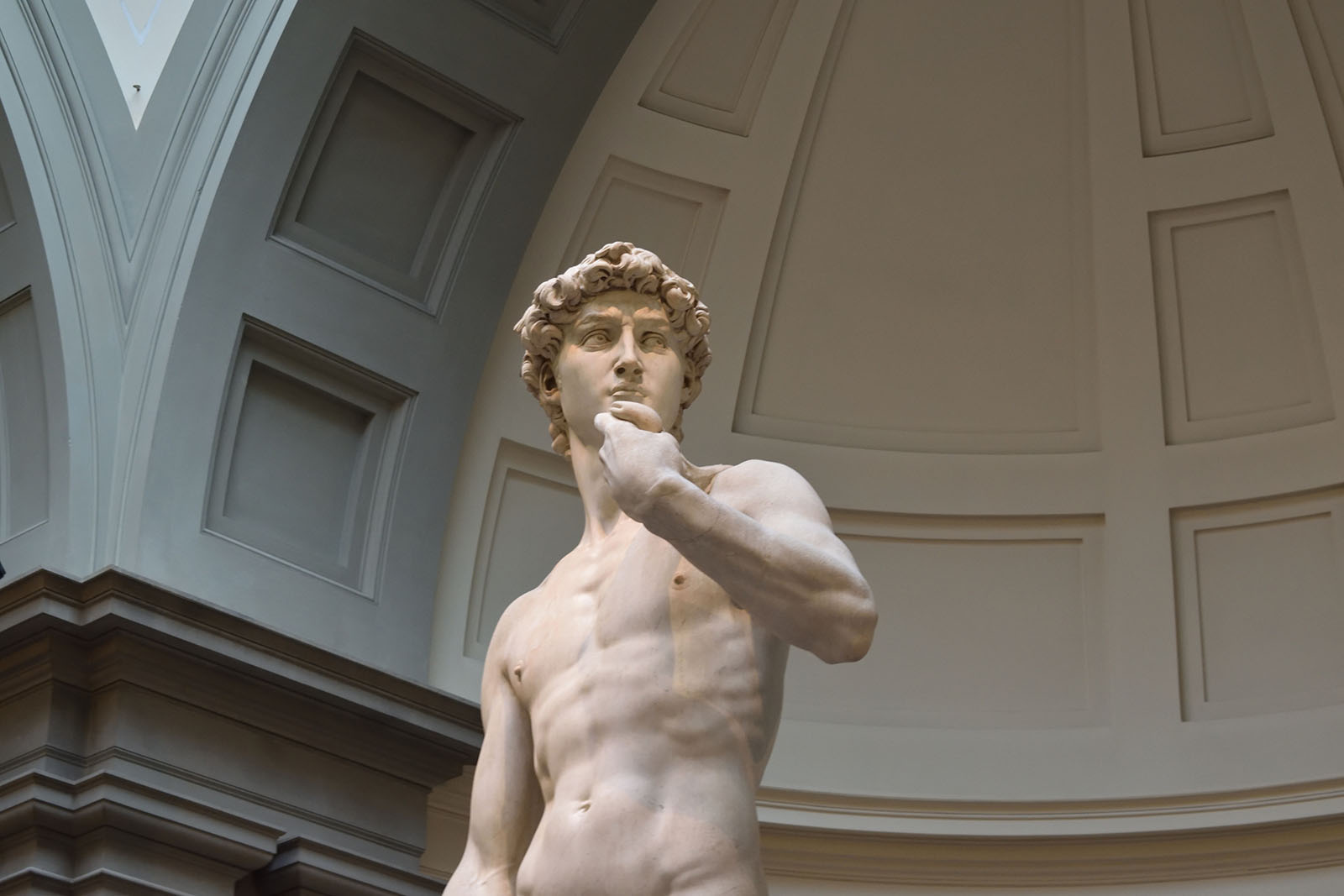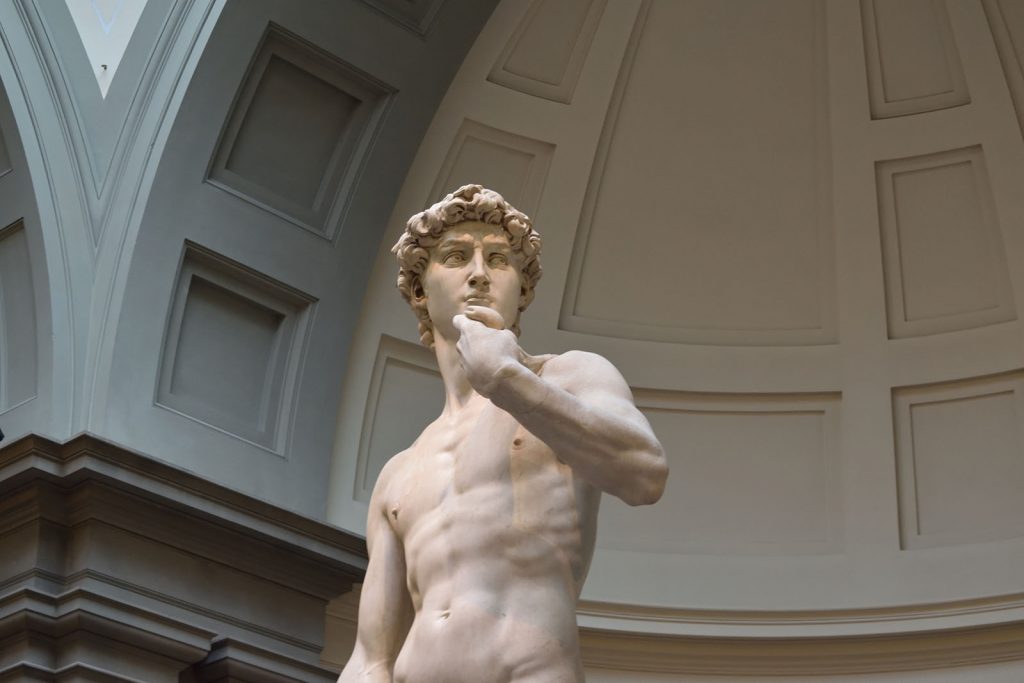 Rome and Florence Tour
DAY 2: ROME
Benvenuti in Italia! Your Italian Forum Tour Manager will meet you at the airport.

Board your bus to transfer to Rome. Upon arrival, check in at your hotel – drop off your bags and take a moment to freshen up before dinner!

Dinner and night accommodation in Rome.
DAY 3: ROME
This morning after breakfast, take a tour in the National Roman Museum.

Visit the Palazzo Massimo alle Terme, which houses of one of the world's largest collections of ancient art. It is the perfect showcase for some of the most beautiful paintings, mosaics and sculptures of Roman times.

Have some free time for lunch.

This afternoon, take part in a treasure hunt in the Aventino Hill Area!

Afterward, enter La Chiesa del Gesù, an imposing example of Counter-Reformation architecture. Rome's most important Jesuit church is a treasure trove of Baroque art.

End your day of culture with a visit to the church of Santa María della Vittoria, known for Gian Lorenzo Bernini's masterpiece.

Enjoy dinner in a typical Italian trattoria.

Night accommodation in Rome.
DAY 4: ROME
Breakfast at the hotel with your group.

Meet your local guide for a tour of the Vatican city.

Begin with St. Peter's Square – enter the immense and grand St. Peter's Basilica.

Visit the Musei Vaticani and view Raffael's amazing murals, see the Tapestry Gallery. Finish your tour with the Sistine Chapel. Wander under the newly renovated ceiling and feast your eyes on Michelangelo's awe-inspiring mural of the Last Judgement.

Later, stroll through some of the main streets and squares of Rome with your Tour Manager, taking in the Fontana di Trevi and the Piazza di Spagna with the famous Spanish Steps. Follow superstition and throw a coin into the fountain to ensure that one day you will return to Rome.

Visit the Pantheon, one of Rome's best preserved ancient buildings.

Meet your local guide and head to the Colosseum – a masterpiece of classical architecture where fights between men and beasts, gladiatorial contests, races, and mock naval battles took place.

Next, take a tour of the Forum of Trajan and Trajan's Column.

Dinner and night accommodation in Rome.
DAY 5: ROME | FLORENCE
After breakfast, board your private bus and head to Assisi.

Upon arrival, walk to Santa Chiara to admire the Byzantine Crucifix that spoke to St. Francis.

Enjoy lunch in the Assisi and some free time to discover the town at your own pace.

Later, hop back on your bus and continue on to Florence.

Upon arrival, check into your hotel.

Dinner and night accommodation in Florence.
DAY 6: FLORENCE
Today after breakfast, meet your local guide and see the Cathedral (Duomo), Ghiberti's Baptistery bronze doors, and the open-air sculpture museum on Piazza della Signoria.

Enter Santa Croce Basilica, the largest Franciscan church in the world and burial place of some of the most illustrious Italians; Michelangelo, Galileo and Rossini.

In the afternoon, enjoy a guided visit of the Galleria Degli Uffizi, one of the finest art museums in the world.

Night accommodation in Florence.
DAY 7: FLORENCE
This morning, enter the Galleria Dell'Accademia. See Michelangelo's iconic figure of David and some of the most famous works of art that have marked mankind's artistic innovation through the centuries.

Visit the majestic Boboli Gardens, dating from the 16th century, home to a collection of sculptures and Roman antiquities.

Afterward, enjoy some free time for some last-minute souvenir shopping and to explore the city at your own pace.

Later in the afternoon, board your private bus to Pisa to admire the "Miracle Square." Take photos of the famous Leaning Tower of Pisa and then climb to the top for stunning views.

Return to Florence for dinner at a local restaurant.
DAY 8: DEPART
Today after breakfast, board your private bus and transfer to the airport in Florence for your flight back to the USA.
What's included
All-inclusive pricing makes it easy for teachers,
parents, and students. This trip includes:
Private group tour
Expert local guides

24-hour
emergency support
Personalized itinerary
Centrally-located hotels
Comprehensive
Travel insurance
Tour Manager 100%
dedicated to your group
Authentic meals
Airfare & ground
transportation
What our teachers are saying

"Wow, Forum by Prométour…you all have done it again! My favorite touring company! Amazing! Our tour guide had such passion and pride for his country. We were able to see Italy through a true Roman's eyes, we were truly blessed!"
Need some guidance?
Our tour experts love helping teachers. They're here to listen to your ideas, create the perfect itinerary for your group, and guide you in every step of the process.