Immerse in Ecuador's history and culture with a school group tour of Quito. Experience colonial architecture, the Galápagos Islands with its unique flora and fauna, Tortuga Bay's stunning beaches, and learn about conservation at the Charles Darwin Station. An educational and memorable experience for students.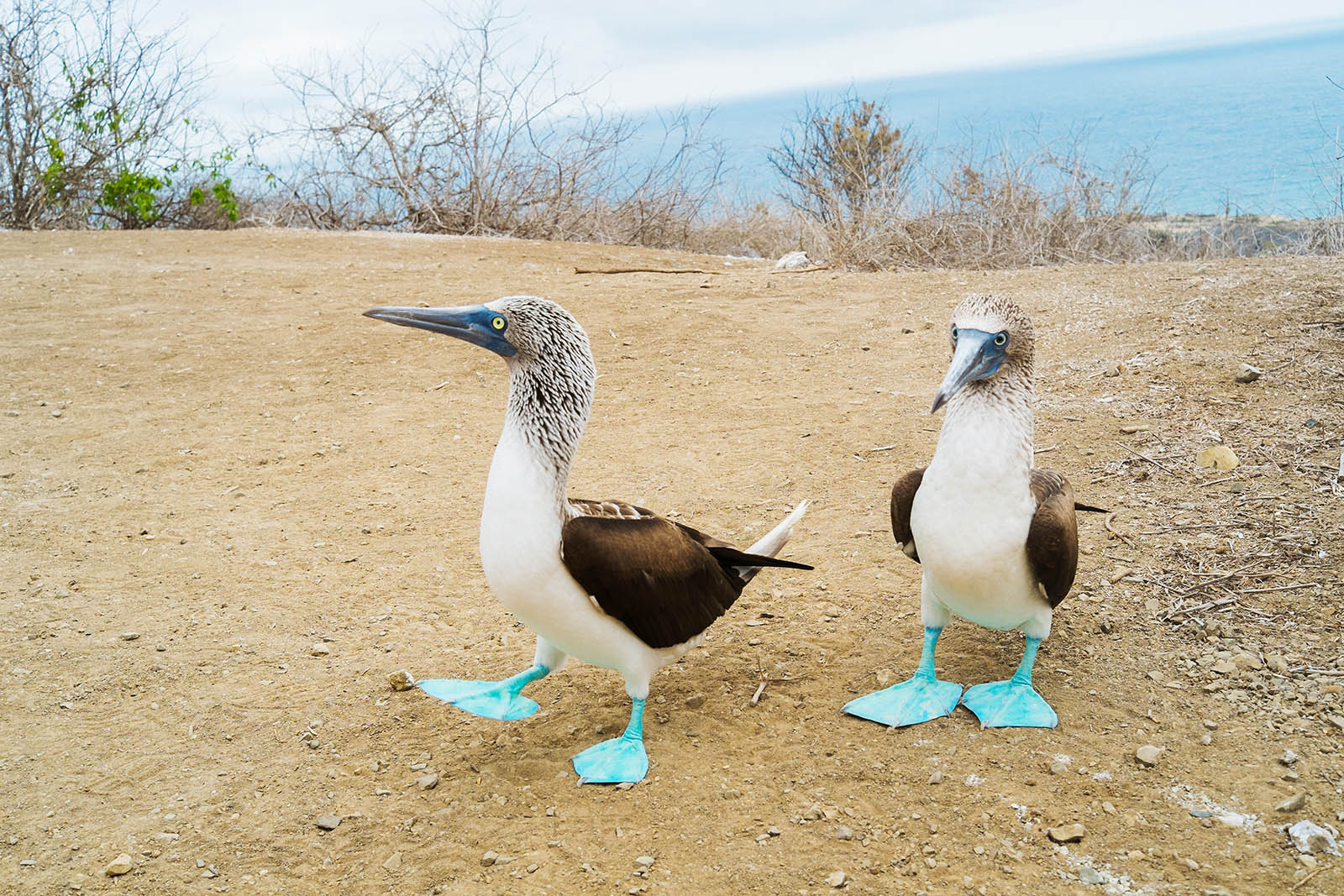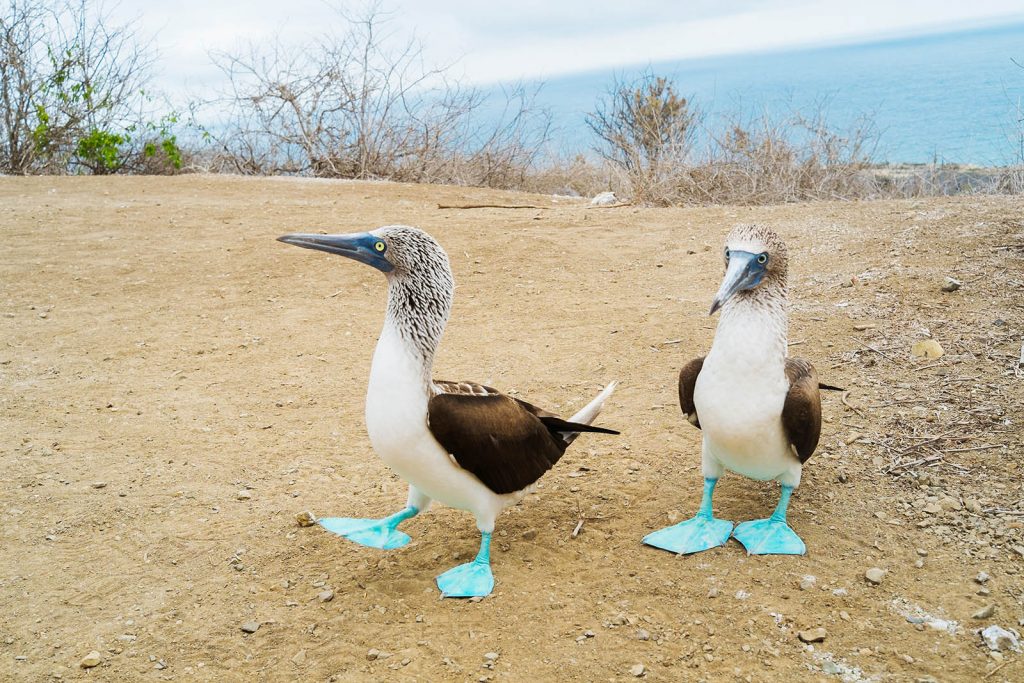 Galapagos Service Learning
DAY 1: USA | QUITO
¡Bienvenidos a Ecuador! A Forum Tour Representative will greet you at the airport and help you transfer to your hotel for night accommodation (dinner on your own).​
DAY 2: QUITO │ MITAD DEL MUNDO​
Breakfast at your hotel. ​

Discover the rich history and cultural heritage of Quito as you explore the city's well-preserved and unspoiled historic center in America.

Learn about Quito's rich history and artistic legacy, while admiring the wonderful architecture of its colonial buildings and the uniqueness of art pieces from the famous baroque art of Quito.

Lunch with your group. ​

Later, visit the Mitad del Mundo (Middle of the World), commemorating the 1735 geodesic mission in which a group of French scientists journeyed to the equator to better determine the Earth's shape. Their discoveries led to the understanding that the Earth is not a perfect sphere, but rather bulges slightly at the equator and flattens at the poles. Snap a photo while standing with one foot in each hemisphere! ​

Before dinner, hit the dance floor and learn to salsa with your group. ​

Enjoy a welcome dinner at the hotel. ​
DAY 3: QUITO │ GALÁPAGOS​
​After breakfast at your hotel, transfer to the airport to board your flight to the Galápagos! Arrive at Baltra's airport and meet your local guide, who will assist you with transfer to Santa Cruz Island. ​

Explore the highlands of Santa Cruz, characterized by their beautiful Scalesia forest and luxuriant vegetation. ​

Visit Los Gemelos (The Twins)–two huge volcanic depressions.​

Continue to the Giant Tortoise Reserve, where you will have the opportunity to observe these amazing animals in the wild.

After lunch at a local restaurant, head to Puerto Ayora to check in at your hotel.​

Enjoy a welcome dinner at a local restaurant. ​
DAY 4: ISLAND EXCURSION​
After breakfast, journey by boat from Puerto Ayora to one of the nearby islands. Your excursion will be led by a naturalist guide who will introduce you to the amazing Galápagos ecosystem. Learn about the island's formation and discover its unique flora and fauna. ​

You may visit: Bartholomew, Floreana, North Seymour, Bachas, Plazas Island, Isabela or Santa Fe Island (specific island will be confirmed before departure by the Galápagos National Park and is subject to change without previous notice. Due to the National Park regulations, groups will be divided into groups of 16 people; each group will be accompanied by a local guide).​

Lunch with your group. ​

In the afternoon, return to Puerto Ayora for dinner and night accommodation.
DAY 5: community service │ TORTUGA BAY
Today, participate in a community service and environmental activity.

Visit a private reserve in the agricultural zone to work on a project in one of the following areas: sustainable development, organic agriculture, habitat restoration (trail maintenance, beach cleaning), reforestation, or ecological education.

Upon arrival to the site, you will enjoy breakfast and an orientation to the service activities scheduled for the day. Lunch will be served on site as well. You will also take part in group discussions and a final reflection.

The remainder of the afternoon is yours to enjoy as you wish. Head to Tortuga Bay, one of the most beautiful beaches on Santa Cruz Island, or enjoy some shopping in Puerto Ayora.

Dinner and night accommodation in Puerto Ayora.
DAY 6: SANTA CRUZ │ CHARLES DARWIN STATION​
​After breakfast at your hotel, visit the Fabricio Valverde Environmental Park, managed by the Municipality of Santa Cruz. Constructed in order to collect inorganic material from the island for recycling, the station recycles approximately 40% of the waste material generated in Santa Cruz.​

Lunch with your group.

In the afternoon, visit the Charles Darwin Station and learn about the conservancy challenges faced by the Galápagos Islands from the station's experts. ​

Dinner and night accommodation in Puerto Ayora.​
DAY 7: GALÁPAGOS │ QUITO
After breakfast, transfer to Baltra's airport for your flight back to Quito. You will be served a snack lunch on board.

Upon arrival in Quito, transfer to your hotel.

Enjoy some free time for your final afternoon, followed by a farewell dinner at a local restaurant.
DAY 8: DEPART
Transfer to the airport for your flight back home.
What's included
All-inclusive pricing makes it easy for teachers,
parents, and students. This trip includes:
Private group tour
Expert local guides

24-hour
emergency support
Personalized itinerary
Centrally-located hotels
Comprehensive
Travel insurance
Tour Manager 100%
dedicated to your group
Authentic meals
Airfare & ground
transportation
What our teachers are saying

This was one of the best trips yet!! Thanks for all you do to make our trips exciting, educational, and safe!
Related itineraries and articles
Need some guidance?
Our tour experts love helping teachers. They're here to listen to your ideas, create the perfect itinerary for your group, and guide you in every step of the process.